When we drop our children off at daycare before heading to work, we trust employees will take good of them. We also trust daycare owners have properly screened and trained their employees, so no harm will come to our children.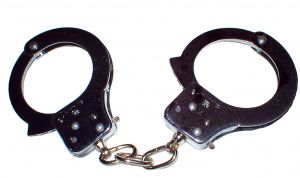 According to a recent news article from WTNH, a New England area daycare worker is facing criminal charges after allegedly kissing an eight-year-old girl on the lips. Authorities are reporting a 77-year-old employee kissed the girl during an after-school program. It is has been alleged he kissed the young victim on at least five separate occasions.
During a police interview, daycare employee said it was the young child who accidentally kissed him while she was running and jumping into his arms. He also stated he viewed it as an accident, which occurred during an embrace between friends and happened on several other occasions earlier that month in the same manner.

According to additional information, victim told her parents she wanted the kissing to stop, but didn't say anything at first because she didn't want to hurt daycare worker's feelings.
Prosecutors initially charged daycare worker with risk of injury to a minor and impairing the morals of a child, but later added first and second-degree sexual assault to a minor to his list of criminal charges. Defendant is currently being held on $250,000 cash bond and is due in court soon to be arraigned on the new charges. School officials have placed defendant on administrative leave pending the outcome of the case.
As our Boston daycare injury attorneys can explain, it is often possible to file a lawsuit against the employee as well as the owners of the daycare. This is important, because, while the daycare employee may not have the assets necessary to pay damages in a civil action, the owner's insurance company may be required to pay for a settlement or a jury verdict should the case go to trial.
In the Commonwealth of Massachusetts, the law that allows employers to be liable for negligent or intentionally tortious conduct of their employees is know as the doctrine of respondeat superior or the doctrine of vicarious liability.
However, the employer will likely try defend this action by claiming the employee was not acting in the interests of his employer when engaging in the negligent or tortious conduct. This is known as being on a "frolic and detour."
While it may seem hard to imagine how a daycare worker could be on a frolic and detour while supervising children pursuant to his job, this is a defense that is typically raised.
If you are the parent of a child who has been injured by staff or other children at a Massachusetts daycare, the best thing you can do is hire a personal injury attorney who regularly handles these types of cases and is familiar with all relevant law pertaining to claims and defenses.
Damages in these types of cases can include pain and suffering, emotional distress, medical bills, and other types of special damages.

If your child was injured at a daycare center in Massachusetts, call Jeffrey Glassman Injury Lawyers for a free and confidential appointment — (617) 777-7777.
More Blog Entries:
Bar Owners Face $6.7 Million Damage Settlement After Injury on Staircase, December 31, 2012