In Grove v. Peacehealth St. Joseph Hospital, an appeal from the Washington Supreme Court, plaintiff underwent a six-hour heart surgery procedure by a doctor at defendant's hospital. This surgery occurred on December 21, 2006. He remained plaintiff's primary doctor until December 25, 2006, when he left for the holidays. At this point, a second doctor took over plaintiff's care and remained as such until plaintiff was released from the hospital.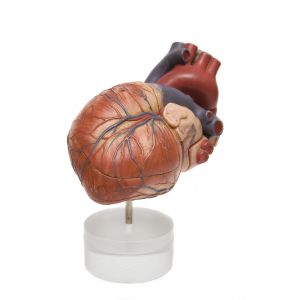 While plaintiff's heart surgery was successful, his recovery did not go so well. He suffered various complications, including pneumonia and a blood infection. Doctors had to intubate plaintiff on December 23 through December 26 and had to bring in an infectious disease specialist to treat plaintiff.
By December 29, 2006, his left calf was swollen, red, and painful and he had extremely weak joints, especially in his left leg. His doctors believed he had an infection known as cellulitis, which is normally treated with antibiotics, even though plaintiff was already on antibiotics due to his earlier blood infection.

By New Year's Eve, plaintiff could not walk properly and dragged his left toe. At this point, the infectious disease specialist opined plaintiff was suffering from compartment syndrome, which a complication from extremely long surgical procedures. Symptoms of this disease involve hardness, numbness, loss of function and extreme pain. Plaintiff had never complained of severe pain, but he was on painkillers throughout his hospital stay.
Compartment syndrome typically causes irreversible damage unless detected and treated early. Doctors performed surgery to treat his condition, but they were too late. Plaintiff suffered necrosis, muscle and cell death, resulting in permanent injury to his leg.
Plaintiff sued hospital for negligence and asserted it was vicariously liable for the negligence of its employees. As our Boston medical malpractice attorneys can explain, it is typical to sue the hospital as well as all the doctors and other medical professionals to help maximize your chances of obtaining a full and appropriate financial settlement or jury verdict.
Plaintiff had two doctors as expert witnesses who testified defendant's care fell below the applicable standard of care expected and thus engaged in negligent treatment. Specifically, they testified hospital employees failed to effectively monitor plaintiff's condition to rule out a known potential postoperative complication. There was also testimony that had the patient been properly monitored, the condition would have been noted much early with time to perform the surgery without the patient suffering any permanent damage. This testimony was necessary to establish causation in the medical malpractice action.
After trial, the jury returned a verdict in favor of plaintiff, awarding him over $500,000 in damages. Defendant contended that the jury could not have made such a finding based upon evidence in the case. The trial court granted this motion and overturned jury's verdict. Plaintiff appealed this ruling.
On appeal, the court concluded plaintiff had met its burden and proved negligence with respect to defendant. The appellate court also found the jury instructions were proper and reversed and remanded the case with instructions to reinstate the jury verdict.
If you are injured in Boston, call Jeffrey Glassman Injury Lawyers for a free and confidential appointment — (617) 777-7777.
More Blog Entries:
Summer Swimming Pool Safety in New England, May 15, 2014, Boston Personal Injury Lawyer Blog