When we drop our children off at daycare, we hope for the best and assume they will be fine. However, there is always a chance that an accident will happen.  Day care workers and administrators have a duty to ensure your child is protected from unreasonable and/ or foreseeable hazards. When they fail, they may be held liable.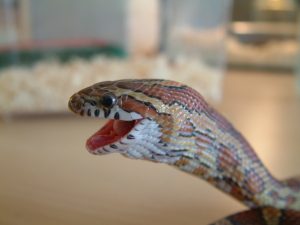 Whether an accident is preventable or not may come down to a case-by-case determination, but it has a lot do do with whether the accident was foreseeable.  The more common a certain type of accident is, the more foreseeable it may be.According to a recent news feature from News 2 NBC, parents are suing a daycare after a snake bit their child.  This happened on John's Island, South Carolina.  While we hopefully do not have too many snakes in downtown Boston, there are dangerous animals in other parts of the state, including just outside of the city limits.
In this case, the family filed the lawsuit when their child came home from daycare with various serious injuries allegedly cause by snake bites. She also had several other injuries on different days including a cut on her head, and a dislocated shoulder, according to the child's parents.
Doctors at the hospital that treated the child think the injury was caused by a copperhead snake.  The venom caused her entire arm to swell and turn blue.  The copperhead is a highly venomous pit viper, and the wound generally must be treated with an antivenin.  However, it should be noted that, contrary to what we see on television, or in the movies, there are very few snakes (or spiders) especially in North America, if any, that can kill a person within a matter of minutes from a single bite.  Though these bites are often much more serious and potentially deadly if untreated when the victim is a child.
While there was a great deal of pain and suffering associated with this daycare injury, her personal injury attorney has said they were able save the hand, but she has not been able to use the arm fully for a significant amount of time following the injury.
The family is arguing that the multiple injuries to the child while she was in the custody of the daycare facility shows a pattern of negligent behavior, and that should be used as evidence that the staff was not properly caring for and supervising the child. It should be noted that these are merely allegations in a complaint filed by the child's parents and there has not been a finding by the court of any negligence.  In order for there to be a formal finding of negligence, there would need to a bench trial (judge only) or a jury trial and finding of liability by a preponderance of evidence, which is the standard of proof in a civil case.
One of the reasons we so heavily depend on the staff at a daycare to make timely reports and tell us what happened if there was an accident is because the children can not often speak for themselves. If parents aren't notified of any injury, that can be cause for serious concern in and of itself.
If you have suffered personal injury in Massachusetts, call Jeffrey Glassman Injury Lawyers for a free and confidential appointment — (617) 777-7777.
Parents sue daycare after child was bitten by snake on playground, September 8, 2016, By Ashley Yost, News 2
More Blog Entries:
Alcala v. Marriott Int'l, Inc. – Icy Sidewalk Slip-and-Fall Lawsuit to be Retried, June 27, 2016, Boston Child Injury Lawyer Blog