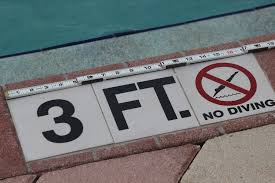 Falmouth, MA (June 30, 2018) – A child was airlifted to a local hospital after a near-drowning incident at a hotel pool in Falmouth on Friday.  Authorities have not released the nameof the child involved, however, they say that that it is a 10 year old.  The 10 year old was inside a pool at the Sea Crest Hotel around 2:45 pm Friday when the distress call came in to police and emergency officials.
Officers responded to the scene.  The child was evaluated and then airlifted to a Boston hospital for immediate medical attention.  There is no word on the child's condition at this time and police in Falmouth are still investigating the incident
Boston Premises Liability Attorney
We are saddened to hear of this near drowning incident in Falmouth.  In some cases, the owner of a pool such as a hotel or motel can be civilly responsible for damages suffered by guests on its property.  In the law, this is known as the concept of premises liability.
Generally, a hotel must maintain all areas, including pools, in a reasonably safe condition and warn of possible dangers that may not be obvious, such as a wet deck or water that is too shallow for diving. Hotels may be held liable if they have not complied with appropriate safety standards or if they have not failed to clearly warn guests of potential dangers associated with using the pool area.
Children may have special legal rights in these situations.  Under the law of attractive nuisance, a hotel may be held to a higher standard if they are drawn to the property by something such as a pool and there is not an obvious system in place to warn children of risks associated with the pool.
Pools and other entertainment can be great fun and can even provide help keep people safe from the summer heat. However, if you or a loved one has been injured at a pool or otherwise on the premises of another, you may have a legal claim.  At the Jeffrey Glassman Injury Lawyers, our attorneys have experience in Massachusetts premises liability cases and we know what must be shown in order for you to recover.  Give us a call today at 617-367-2900 to speak with one of our attorneys.  The call is free and we would love to hear from you.
Note for readers: Information provided in this post is gathered from secondary sources and not independently confirmed for accuracy. Please bring to our attention any inaccuracies that may be included so they may be corrected, or information removed as requested.

DISCLAIMER: Information provided in this post is not intended to be used as legal or medical advice, nor disrespect the victims or families in any way.  We are providing this post for general information on everyday tragedies and presented in a manner to protect and honor the victims and their families. Minor differences can change the outcome of cases, based on jurisdictional laws.  The information provided in this post should not be relied upon as legal or medical advice. We suggest seeking assistance from legal or medical professionals for your personal circumstance, when necessary.