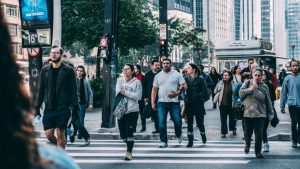 In Medford on April 29, a young driver was taken into custody after one person and a dog were killed and two others were seriously injured after they were hit by a vehicle on Sunday.
The crash occurred on Spring Street near Emerald Street at around 4:50 in the afternoon.
It has been reported that a juvenile male was driving on Spring Street when he struck and killed an adult woman. The driver then kept going and hit two more people before crashing into Citizens Bank.
The man and woman who were seriously hurt were walking their dog, and their dog was killed, too.
The two injured people were taken to Mass General Hospital.
Investigators are still looking into this incident, and the identities of those involved have not been released at this time.
If you've lost a loved one to a vehicle accident that was caused by someone acting criminally, we want to fight for you. At the Law Offices of Jeffrey S. Glassman, we can help you with your wrongful death claim. We will treat you with the respect and compassion you deserve