It's important for parents, homeowners and families to check the U.S. Consumer Product Safety Commission's (CPSC) recall list frequently to help to eliminate dangerous and defective products from your home.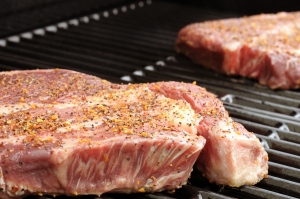 Our Brockton injury attorneys are here to help keep you up to date on the latest recalls. Staying in the know can help to prevent a potentially fatal accident from one of these products. Here are some of the latest recalls from the CPSC.
Bike Brake Levers Recalled by Specialized Bicycle Components Inc.:
Nearly 1,000 bicycle brake levers have been recalled because the adjuster cap and brake cable can slide out and stop the brakes from working. This malfunction can cause the rider to lose control of the bike and potentially crash. The company has only heard one report of this happening. The brakes levers that have been recalled are the Tektro TL-83 brake levers. They were sold only for bikes with aerodynamic handlebars that were sold from 2010 to 2011 on the S-Works Shiv and the S-Works Shiv TT. If you have one of these levers, please stop using it and contact the company at (877) 808-8154.

Gas Grills Recalled by One Work Technologies:
Nearly 90,000 of these STOK gas grills have been recalled because it has been discovered that the grill can leak propane gas. The leaking of this gas causes an extreme risk for fire and burn hazards. There have already been nearly 600 reports of leaking gas. No injuries have been reported so far. STOK Island and STOK Quattro gas grills fall under this recall. The word "STOK" can be located on the cover of the grill as well as on the bottom of the grill stand. The recalled grills have regulators on them with the model number "AZF" on the front and a date code between 1046 and 1143 on the back. These grills were sold at Home Depot stores and Direct Tools Factory Outlets across the country from March of 2011 through February of 2012. If you have one of these items, contact the company by calling (800) 867-9624.
Battery Chargers Recalled by Sakar International:
Nearly 50,000 battery chargers have been recalled by Sakar International Inc. because the plastic screw on the back of the packs can come loose and can cause the device to separate. This separation can expose users to risks of electric shock and electrocution. This recall involves item numbers CH-1600S and CH-1600-RS which are identified with the date code MID#: 0801110. The items were sold at RadioShack, Ocean State Jobbers, Lot-Less and Cobra Digital from January of 2011 through February of 2012. If you have one of these items, please contact the company by calling (877) 397-8200.
Parents and families are urged to review the recall list from the CPSC to make sure that there are no dangerous items or defective products in your household. Staying in the know can help to drastically rescue your risks of injury. Stay safe and stay informed.

If you or someone in your family has been injured or killed because of a defective product accident in Massachusetts, contact Boston Injury Lawyer Jeffrey S. Glassman to schedule a free and confidential appointment to discuss your case. Call 877-617-5333.
More Blog Entries:
CPSC Releasing Even More Recalls to Help Prevent Boston Child Injury, Boston Personal Injury Attorney Blog, February 24, 2012
FDA Scrutinizes Popular Food Company for Mold and Potential Food Poisoning in Massachusetts, Nation, Boston Personal Injury Attorney Blog, November 8, 2011