Most parents put a lot of thought into choosing a daycare facility. Sometimes that means asking neighbors for recommendations and then personally inspecting the facility to make sure it is clean and safe. Parents will ask a lot of questions of the daycare provider's manager or owner about how long the staff have worked there and how much training they have received. This is because a daycare facility that has been open for many years and has workers that have been for there for a long time gives a sense of confidence, and this is important. While this may seem crazy to people who do not have kids, there is nothing more nerve-racking than leaving your child at daycare for the first time.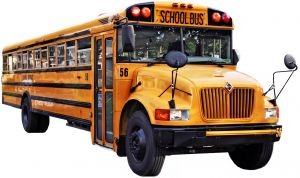 You will probably spend the first day constantly checking your phone to see if you have missed a message saying something bad happened to your son or daughter. While this is not generally the case, and most daycare workers love children and are well trained, there are exceptions.
According to a recent article from USA Today, a day care center in Texas was just shut down because of allegations that a young child was bitten nearly 30 times while at the daycare center. Authorities with the state childcare licensing agency ordered the daycare center, run out of a residential home, to close, after it was learned this woman had been running the daycare enter for years without a license. Investigators did a search of the home and found eight children in the home that day.
The trouble began when infant who was staying at the home was rushed to a pediatric emergency room because he had bite marks covering most of his body. This allegedly included his cheeks, eyes, legs, back, and stomach. The parents of the baby said the daycare provider called them and told them about their child's injuries about four hours after they occurred, because the daycare operator was hoping the marks would go away on their own.
A prosecutor from the sex crimes unit was heading up the investigation. It does not appear there was a sex crime, but that office typically handles any cases involving child injuries as well in the event there was a sex crime committed. It should be noted that the daycare owner has not been charged with any crime in connection with the child's injuries or operating a daycare facility without a license, but the investigation is still ongoing at this time.
In daycare injury cases, there are several different types of basic claims that could be filed when a child is injured and that injury involves negligence. Obviously, there could be a case when a child is intentionally harmed by a staff member, but the majority of cases seen by Boston daycare accident lawyers involve a child who was not injured intentionally by a staff member, but rather because a staff member or multiple staff members did not adequately supervise the child, and this allowed the child to be harmed.
If you are injured in Boston, call Jeffrey Glassman Injury Lawyers for a free and confidential appointment — (617) 777-7777.
Additional Resources:
Infant bitten 27 times, daycare shut down, USA Today, October 1, 2015, by Dillon Collier
More Blog Entries:
Summer Swimming Pool Safety in New England, May 15, 2014, Boston Personal Injury Lawyer Blog