Massachusetts State Police came across a crash at about 3:30 this morning.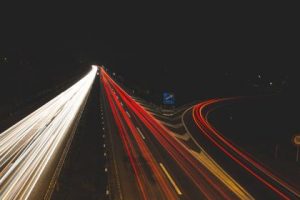 It was on Route 24 northbound in Brockton.
The crash site was located north of Route 123, near exit 17.
The left travel lane and middle travel lane were closed down.
Injuries were sustained as a result of the crash.
Car Accident Injuries
Due to the major highways that cross the state of Massachusetts car and truck accidents are a common scene. Many of those accidents are fatal, and many more result in severe and catastrophic injuries.
These accidents will occur unexpectedly, despite being rather common place. Any motorist on the highway has something like a one third chance of getting into a car accident in their lifetime. Anyone injured in a motor vehicle accident whether by car, truck , motorcycle or as a pedestrian will likely have legal reason for filing a Massachusetts personal injury claim against the party at fault.
A personal injury lawsuit will seek to win damages for the victim or victim's family. The damages are connected to the types of injuries suffered. Typical damages include lost wages, medical bills, property damage, pain and suffering, and other related costs to how the victim's life has changed due to the accident.
An experienced personal injury attorney will also help handle the insurance companies on your behalf to ensure that you receive the maximum amount of money to which you are entitled. Having an attorney that is prepared to go to trial, goes a long way in the negotiation process. The attorneys at the Law Offices of Jeffrey S. Glassman are prepared to take your case all the way and get you the best result. Contact them today at (617) 367-2900 to have your case evaluated right away.
Note for readers: Information provided in this post is gathered from secondary sources and not independently confirmed for accuracy. Please bring to our attention any inaccuracies that may be included so they may be corrected, or information removed as requested.

DISCLAIMER: Information provided in this post is not intended to be used as legal or medical advice, nor disrespect the victims or families in any way.  We are providing this post for general information on everyday tragedies and presented in a manner to protect and honor the victims and their families. Minor differences can change the outcome of cases, based on jurisdictional laws.  The information provided in this post should not be relied upon as legal or medical advice. We suggest seeking assistance from legal or medical professionals for your personal circumstance, when necessary.