To help protect our youngest family members, officials with the U.S. Consumer Product Safety Commission (CPSC) approved a new federal standard to make bedside sleepers a whole lot safer.
The standard was passed unanimously, with a 3-0 vote earlier this month.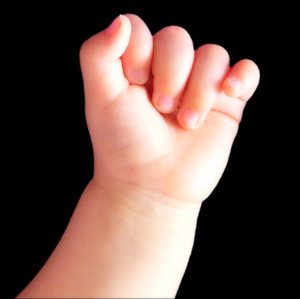 When we talk about bedside sleepers, we're talking about bassinet-like products that connect to adult beds. They're the ones that can have a lower side that's adjacent to the full-sized adult mattress. These sleepers are meant to provide infants under the age of 5 months with a safe and comfortable sleeping environment. Typically, parents stop using these devices when the child is able to push up on hands and knees.
Our Boston child injury lawyers understand the new standard is incorporating the Standard Consumer Safety Specification for Bedside Sleepers, which requires these kinds of sleepers to comply with modifications make under the 16 C.F.R. part 1218 federal standard. Also, the new standard includes new modifications to eliminate entrapment hazards from the fabric-sided enclosed opening and to help to stop consumers from improperly assembling these sleepers when materials are missing.

From January 2001 to May of 2013, officials with the CPSC received more than 25 sleeper-related incident reports. Four children were killed between 2007 and 2009 in incidents involving the fabric-sided openings.
The new standard will go into effect 6 months after the final rule is published in the Federal Register.
Current safe-sleep recommendations tell us to keep babies in the same room as parents for the first 6 months in order to reduce the risk of SIDS. While your young child is supposed to be in the same room, safe sleep organizations don't recommend letting an infant sleep in the same bed as the parents. This is why we have bedside sleepers and the co-sleeping bassinets. These devices are designed to allow baby to sleep right beside the parents' bed, or even in it, while still keeping a separate and safe sleep space for the child. They allow parents and infants to sleep in close proximity which maximizes breastfeeding, enhances the infant-parent bonding experience and reduces the risk of SIDS – all without you having to get out of bed.
Still, when putting your baby to sleep it's important to remember to put them down on their back on a flat, firm surface, on a mattress covered with a fitted sheet. Use only the mattress made for your baby's sleep area. The mattress should fit snugly so there are no spaces between the mattress and the crib frame. The mattress shape should stay firm even when covered with a fitted sheet or mattress cover.
Avoid sleeping areas near curtains or blinds that have dangling strings that could strangle an infant. Avoid letting your baby overheat during sleep. Dress your baby in light clothing and keep the room at a temperature that is comfortable for an adult.
It is never safe to put your baby to sleep in an adult bed, on a couch or on a chair.
If you or someone you love has been injured, contact Jeffrey S. Glassman for a free and confidential appointment to discuss your rights. Call 888-367-2900.
More Blog Entries:
High Chair Head Injuries a Serious Risk to Infants, Boston Personal Injury Attorney Blog, January 13, 2014
Understanding Risks of Carbon Monoxide in Massachusetts Homes, Boston Personal Injury Attorney Blog, December 17, 2013