When looking for a new bicycle, most of us want one that fits our needs. Whether that's our color preference, the size or the way it rides, we all want a bike that will work for us. But how many of us think about safety when purchasing a new bike? We kind of just assume that it's made properly and default free upon purchase.
But often we're wrong.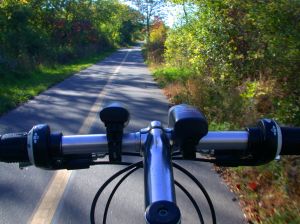 Officials with the U.S. Consumer Product Safety Commission (CPSC) have recalled a number of bikes in recent weeks. These recalls have been because of faulty brakes, fall hazards and serious injury risks.
Our Boston defective products attorneys understand that consumers were deluged with 2,363 recalls last year, or about 6.5 recalls each day, covering consumer products, pharmaceuticals, medical devices and food, according to data from the U.S. Food and Drug Administration (FDA), the Department of Agriculture and the Consumer Product Safety Commission.
Many of these recalls involve expense bikes aimed at serious riders.

SRAM Hydraulic Bicycle Brakes:
SRAM has recalled its Hydraulic Road Rim Brakes and Hydraulic Road Disc Brakes because they have been found to fail and so pose serious accident and injury risks for users. More than 25,000 of these brakes have been recalled after the company received nearly 100 reports of the brakes failing in the U.S. If you have these brakes, you're asked to contact any SRAM dealer to arrange for a free replacement product to be installed and to receive a $200 product voucher or cash per customer.
Specialized Source Eleven and Source Expert Disc Bicycles:
2012 Source Eleven and Source Expert Disc bicycles with Supernova Switchable Dynamo Front Hubs have been recalled by Specialized. The screws in the front of these bikes can come loose and can stop the front wheel from turning. This serves as a serious fall hazard for users. If you have one of these bikes, you're asked to stop using it and to contact an authorized dealer for a free replacement front wheel and new Supernova front hub.
Trek Madone Bicycles:
Trek's 2013 Madone bicycles have been recalled because it has been found that the front brake on these bikes can fail and pose a serious crash hazard for riders. The company has received 5 reports of this kind of accident happening. Luckily, there have been no serious injuries reported yet. However, if you have this bicycle you're asked to stop using it immediately and take the bicycle to a Trek dealer for a free replacement front brake system.
You want to make sure that you're aware of these recalls. Retailers and government regulators are struggling more and more to reach people who may not know about a recall, or choose to ignore it despite the potential dangers. A 2009 study conducted by Rutgers found 12 percent of Americans ate food they knew had been recalled and 40 percent admitted never having looked for recalled products in their homes. Do your part and check the CPSC's Recall list frequents to help keep you and your family safe.
If you or someone you love has been injured, contact Jeffrey S. Glassman for a free and confidential appointment to discuss your rights. Call 888-367-2900.
More Blog Entries:
High Chair Head Injuries a Serious Risk to Infants, Boston Personal Injury Attorney Blog, January 13, 2014
Toyota Moves Forward in Sudden Acceleration Settlements, Boston Personal Injury Attorney Blog, December 27, 2013