This morning, at about 10:30 a.m., Route 28 Southbound was shut down due to a car accident.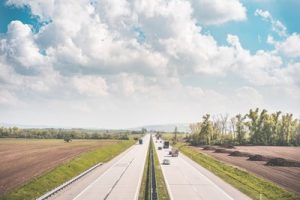 The portion of the highway near MacArthur Blvd to Otis Rotary in Bourne, was closed off.
The highway was reopened several hours later. However, another lane remained close for repairs to a pole.
Traffic Accidents
In the past few years, the government has provided the public with new information on traffic accidents and fatalities on the highways of this country. The National Highway Traffic Safety Administration says that in one year, nearly 40,000 died in traffic accidents. That number has increased. The government has requested that the public take this matter seriously and make changes to protect motorists.
The number of fatalities in traffic accidents has increased quite a bit in just the past decade or so. The types of deaths that have decreased due to new laws are those from drunk drivers. Upgraded technology in vehicles has also contributed to less product defect car accidents.
There are more motorists on the highways, so it makes sense that there will be more fatalities. Studies have shown that the three leading causes of car accident fatalities are distracted driving, failure to wear seat belts and drunk driving. About 10 percent of car accident fatalities are due to distracted driving. Fifty percent are due to failure to wear a seat belt. Drunk drivers are responsible for about thirty percent of car accident deaths
Everyone on the public roadways needs to learn to share the road safely to mitigate these statistics. Car accidents cause fatalities, but also serious and debilitating injuries. If you have experienced a catastrophic injury due to a car accident, contact the attorneys at the Jeffrey Glassman Injury Lawyers for a consultation anytime of day, by calling (617) 777-7777.
Note for readers: Information provided in this post is gathered from secondary sources and not independently confirmed for accuracy. Please bring to our attention any inaccuracies that may be included so they may be corrected, or information removed as requested.
DISCLAIMER: Information provided in this post is not intended to be used as legal or medical advice, nor disrespect the victims or families in any way.  We are providing this post for general information on everyday tragedies and presented in a manner to protect and honor the victims and their families.  Minor differences can change the outcome of cases, based on jurisdictional laws.  The information provided in this post should not be relied upon as legal or medical advice.  We suggest seeking assistance from legal or medical professionals for your personal circumstance, when necessary.