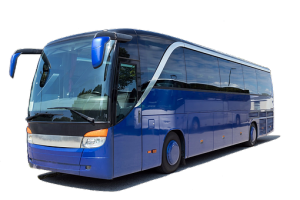 Vehicle accidents often happen when they're least expected. The sheer weight and speeds involved In many cases can result in severe injuries. By remaining attentive and following the rules of the road at all times, you can help protect yourself and those around you. However, even the most cautious driver can be involved in an accident
On May 22, a VHS van carrying one student was rear-ended by a Ford E-series van. The accident occurred near Pearl Street and Torrey Street, and emergency responders were called to the scene shortly afterwards. Reacting to the call of a crash involving a transportation van, police and firefighters arrived at the scene around 7 a.m.
Upon arrival, first responders discovered that the Ford had collided into the back of the van and causes substantial damage to the rear. The lone passenger in the VHS van was an Easton school student, and they suffered minor injuries in the accident. Statements were taken by police, and the roads were cleared and open to regular traffic shortly afterwards.
Injuries and Accidents
While the injuries that resulted from this particular accident were only minor, vehicle accidents and collisions can cause severe injuries. Crashes involving such large vehicles are particularly dangerous and further highlight the importance of paying attention to your surroundings whenever you're behind the wheel.
Negligent or reckless driving can have serious consequences, and drivers must remember that they have a duty of care to the others around them whether they be in a vehicle or a pedestrian. If a driver acts negligently and causes an accident, they could be held accountable for what happens, but more importantly, victims can seek the compensation needed to properly care for their injuries and return to their lives.
We urge everyone in this community to drive safely. At the Law Offices of Jeffrey S. Glassman, we know first-hand how severe these vehicle accidents can be and the detrimental impacts they can have on people's lives. We are committed to raising awareness about the importance of safe driving. However, since accidents do happen, we are also here to help victims receive the help they deserve.
Note: These posts have been created through the use of secondary sources, so the information provided has not been confirmed on an independent level. If you see information that needs correcting, please bring it to our attention and we will honor the post by correcting it or removing it.
Disclaimer: At our firm, we wish to honor the victims of these tragedies and give general information to the public about accident news. We do not wish to disrespect the parties involved and do not want this information to be misconstrued as medical or legal advice. Do not rely on this information exclusively, and instead seek the help of a trusted attorney moving forward. This post is not intended as a solicitation for business, and we wish a full recovery for anyone injured in the accidents we cover.