Brandner v. Pease, a case from the Supreme Court of Alaska, involved a plaintiff who suffered a heart attack in late 2009. He was admitted to a local hospital to undergo an emergency bypass operation. A doctor and an anesthesiologist took part in the surgery. The plaintiff also happened to be a board certified doctor in plastic surgery.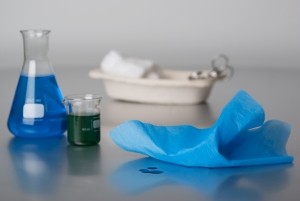 Plaintiff was in surgery for around six hours. It took two attempts for the anesthesiologist to intubate plaintiff, and the drug used to put patient under anesthesia was propofol. During the surgery, plaintiff's blood pressure began to drop to a dangerously low level, but he did not suffer complete cardiac arrest, according to the surgeon. At this point, surgeon performed CPR, and nurses gave plaintiff medications to raise his blood pressure back to a normal level. After his blood pressure was normalized, the surgery resumed as scheduled.
Anesthesiologist then placed a probe, known as a transeophageal echo (TEE), in plaintiff's esophagus. This TEE was designed to take ultrasound images of the human heart and record data during an operation. However, this TEE was not working properly and shut down. Anesthesiologist told surgeon TEE was not working, and surgeon said he would continue surgery without it. The surgery was completed seemingly successfully, and plaintiff was released from the hospital about two weeks later.
Plaintiff filed a complaint against the hospital and doctors two years later, saying that anesthesiologist was negligent in his work and failed to adhere to the acceptable standard of care. He also said he sustained permanent injuries as a result of this alleged negligence. He included in his complaint a demand for lost wages, future lost wages, loss of enjoyment of life, and past and future medical expenses.
The specific injuries plaintiff alleged were an injury to his myocardium and severely compromised heart function, as well as brain damage including noticeable loss of short-term memory. He also said he suffered from musculoskeletal problems, hemorrhoids that required surgery, and other related health problems.
During pretrial litigation, all defendants moved for summary judgment, asking that the case be dismissed unless plaintiff could produce an affidavit showing anesthesiologist failed to meet the appropriate standard of care. Defendant's reply included an affidavit from an anesthesiologist saying defendant met the proper standard of care in all aspects.   At this point, plaintiff submitted an affidavit saying propofol was not the drug of choice in that situation, as well as noting other problems with the process, including not using a working TEE device. Defendants withdrew their motion, since an affidavit was provided.
In an unrelated, matter, plaintiff was indicted for wire fraud and attempted to conceal his assets during a divorce with his wife. During a deposition in this case, plaintiff's expert admitted he had not used a TEE probe in over 10 years. He also said he was not qualified to use one, because he lacked certifications. He also admitted that, while he said propofol was not optimal, he wouldn't call it below the standard of care. Ultimately, his case was dismissed, and the appeals court affirmed the dismissal.   Medical malpractice cases can be very complex, and it will greatly increase your chance of success if you speak with an experienced Boston medical malpractice attorney about your particular situation to see if you have a valid claim.
If you are injured in Boston, call Jeffrey Glassman Injury Lawyers for a free and confidential appointment — (617) 777-7777.
Additional Resources:
Brandner v. Pease, November 25, 2015, Supreme Court of Alaska
More Blog Entries:
Summer Swimming Pool Safety in New England, May 15, 2014, Boston Personal Injury Lawyer Blog