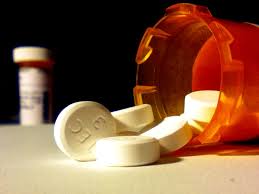 Boxford, MA (June 27, 2018) – A scary collision occurred Monday in Boxford, Massachusetts.  We previously reported to you the story of a woman traveling with her two children along a two lane road in Boxford.  The woman's car left the roadway to the right and struck a tree, resulting in the children being injured.  Now, police have identified the woman and also issued charges against her for her part in the crash.
The woman is identified by police as Kimberly Desrochers.  Desroschers was charged with OUI – drugs as well as assault and battery against the children in her car.  Police now believe that Desroschers was impaired and that her impairment caused her to lose control of the car and crash into a tree.   This is Descroschers second OUI charge.  A boy who was a passenger in Desroschers's vehicle remains in the hospital with a head injury.  The injury is described as serious but there is no update on his condition at this time.
OUI Accidents
OUI accidents occur across our state almost every day.  We have found that these accidents are typically more severe and cause more damage and destruction than your average car accident.   One reason for this is that OUI slows a person's mental and physical abilities, including their reaction time.  Whereas a person would normally slow down or brake well before an accident, the OUI driver may not slow down or brake very much at all because their visual abilities are impaired.  This leads to a crash at higher speeds, naturally causing more destruction.
If you are injured in an accident involving an OUI driver you may have special legal rights.  In addition to typical damages you receive in a personal injury case, you could also be entitled to receive punitive damages.  Punitive damages are a special type of damage designed to punish wrongdoers for especially reckless behavior.  At a minimum, the presence of an OUI driver will at least make the insurance company consider a more generous settlement offer rather than potentially risk a bad verdict at trial.
At the Jeffrey Glassman Injury Lawyers, we have decades of experience handling OUI accident cases.  Give us a call at 617-367-2900 for a free consultation to discuss your personal injury case.
Note for readers: Information provided in this post is gathered from secondary sources and not independently confirmed for accuracy. Please bring to our attention any inaccuracies that may be included so they may be corrected, or information removed as requested.
DISCLAIMER: Information provided in this post is not intended to be used as legal or medical advice, nor disrespect the victims or families in any way.  We are providing this post for general information on everyday tragedies and presented in a manner to protect and honor the victims and their families. Minor differences can change the outcome of cases, based on jurisdictional laws.  The information provided in this post should not be relied upon as legal or medical advice. We suggest seeking assistance from legal or medical professionals for your personal circumstance, when necessary.