If you are injured in an Uber or by an Uber – or a crash involving any other rideshare service in Boston – you may be entitled to substantial compensation for your injuries.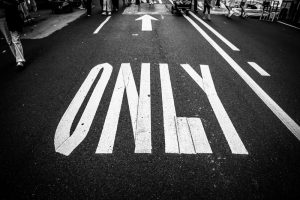 Among the considerations a Boston personal injury attorney will make following an Uber crash:
Uber considers its drivers to be independent contractors, not employees, which allows a degree of distance between the company and a negligent driver, where otherwise vicarious liability/doctrine of respondeat superior would make rideshare companies automatically responsible to pay. All drivers are required to carry their own auto insurance, but if third-party liability doesn't apply, Uber offers up to $100,000 in bodily injury coverage per accident ($50,000 per person) while drivers are active on the app and up to $1 million while they are en route to pick up a fare or are actively carrying a fare.
Uber, like Lyft and other providers, insist they are not "taxi" or "livery" services, but rather technology platforms. In addition to not employing drivers, they don't own any vehicles either.

Pedestrians and bicyclists injured in a crash with an Uber driver may be entitled to third-party liability coverage too.
In practice, however, this coverage isn't so straightforward as it might seem. Take, for instance, a case reported on recently by WCVB ABC-5 in Boston. A man in Framingham is reportedly being sued for a 2015 Massachusetts Uber accident in which he, Uber's passenger, reportedly doored a bicyclist. Uber insists it won't defend him (and further won't pay the bicyclist injured).
The news station reportedly discovered that many of the insurance protections the company purports to carry for drivers and passengers, as well as injured bicyclists and pedestrians, may not be as readily available as one might be led to believe.
According to the defendant driver's account, in September 2015, the Uber driver double-parked in a bicycle lane located on Commonwealth Avenue. The passenger said that while he was aware his Uber driver had double-parked, he didn't realize they were in a bicycle lane.
The passenger opened the door to exit, a bicyclist approached and was doored, pinned between the Uber vehicle and another parked car. The man said he waited by bicyclist, called 911 for medical assistance and waited with the bicyclist until help arrived.
Now, the bicyclist has filed a Boston personal injury lawsuit against the Uber driver AND the passenger, seeking coverage of his $4,000 in medical bills and other losses. However, the passenger didn't have a car – and thus has no auto insurance. Although he assumed Uber would cover the cost of that damage, he apparently assumed wrong, as Uber has declined to defend him in the action.
Boston Bicycling and Dooring Laws
Massachusetts has a clear statute against "dooring," which involves exiting a motor vehicle when it is unsafe to do because it will interfere with the movement of bicyclists and pedestrians. To do so is a violation of Mass. Gen. Law Ch. 90 Section 14.
Violations are $100 each – but that's if no one gets hurt. These tickets can also serve as evidence of negligence per se in a cyclist's civil injury claim for damages. Negligence per se means the act is negligent as a matter of law because of a violation of law intended to keep people safe.
As our Boston personal injury attorneys can explain, the law is written this way because if a car is double-parked in a bicycle lane, it is the vehicle occupants who have all the power in the situation. While bicyclists can avoid a vehicle door that is wide-open as they approach, the reality is there often isn't enough time for a rider to react when a door swings open just a couple of feet ahead. In an urban area such as Boston, a law like this is an imperative because it generates an incentive for vehicle occupants to check before exiting a vehicle to ensure they aren't about to cause a hazard to oncoming traffic – including bikes.
Dooring reportedly accounts for about 15 percent of bicyclist injuries in Boston each year.
Based on the facts provided by the Uber passenger, it seems there is evidence to establish he was negligent in failure to check before exiting the vehicle. The big question is whether Uber will cover the damages.
Uber's Liability for Boston Dooring Accident
One silver lining for the bicyclist at least is that Massachusetts follows a standard of pure joint and several liability when it comes to injury torts. What that means is that any defendant found guilty to any extent can be held responsible to cover the entire amount of losses.
That could prove pivotal for the plaintiff in this case because if Uber is found liable for the driver's negligence in double-parking, it could thus be required to cover all damages that resulted – even if it was partially the result of the passenger's negligence. However, that could mean the company could pursue the passenger for his portion of the damages.
Uber's insurer, however, is denying it has any responsibility for the claim, arguing that exiting a vehicle is not considered "use of a covered auto" under the terms of the insurance policy.
Personal injury lawyers might beg to differ, noting that obviously opening a vehicle door is operation/use of a vehicle.
Although the vehicle is covered for up to $1 million in liability insurance, it's well-known that ride share companies have a history of pushing the envelope, sometimes denying bodily injury claims they clearly should pay. Often, it's not until they are pressed by a skilled personal injury law team that they finally agree to cover the damages they should have all along.
An attorney assisting (but not representing) the Uber passenger noted that if the company refuses to pay claims like this, riders should be put on notice that they are putting their financial security at risk every time they call for a ride.
In this case, it took the involvement of a local news team for the ride share company to agree to represent the passenger. Both sides are now pursuing settlement terms.
If you have suffered personal injury in Massachusetts, call Jeffrey Glassman Injury Lawyers for a free and confidential appointment — (617) 777-7777.
Additional Resources:
Uber passenger sued by bicyclist, highlighting ride-share insurance challenges, May 13, 2019, By Ben Simmoneau, ABC-5 Boston