According to a recent article in the Boston Globe, a woman who lived in Chinatown was walking near her home on a Wednesday morning when another woman allegedly bumped into her. This woman, prosecutors say, has a criminal record consisting of charges for violent and erratic behavior.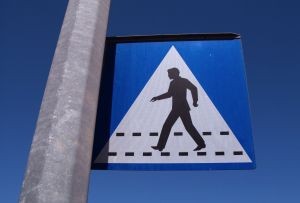 The woman with whom victim made contact allegedly said she was responded to victim bumping into her by shoving her to ground. When victim hit the ground, her head slammed against the pavement. Prosecutors say alleged assailant kept moving but told prosecutors she heard people asking if victim was OK. First responders treated victim following the accident, and they took her to Tufts Medical Center, which is a level-one trauma center located in the Chinatown neighborhood of Boston. Doctors diagnosed her with a fractured skull and a brain hemorrhage. They took her into emergency surgery to control the bleeding in her brain, but her injuries were too substantial, and she soon died.
To make matters more interesting, this all happened in the same part of Chinatown where they were filming a scene for the new reboot of "Ghostbusters," expected to come out next year. Members of the production crew witnessed the alleged assault and described the suspect to the police when they were in search of her. After she was arrested, a law enforcement member involved in the investigation said it didn't seem as if defendant meant to kill victim when she allegedly pushed her to the ground, as she was just responding to victim making contact with her.
In some of the other incidents on defendant's record, she was involved in an altercation where she allegedly pulled a family member's hair and smashed some of the relative's property, including a stereo. She also had another alleged incident involving someone else bumping into her while walking. In yet another incident involving violent behavior toward others, defendant allegedly threw an apple, a backpack, and her purse at a transit police officer who accused her of entering the T without paying the fare.
As Boston personal injury attorneys can explain, when most people think of civil lawsuits following an injury, they are thinking of negligence cases, such as a car accident, a slip-and-fall, medical malpractice or other type of accident. However, a personal injury case may also involve intentional conduct instead of negligent conduct. First, it is necessary to look at the definition of a tort. A tort is defined as a civil wrong for which the law provides a remedy. Basically, it is the civil version of crime that for which people can file a lawsuit following a personal injury.
There are three basic categories of torts. The first is negligent torts, with which most people are at least somewhat familiar.  The second type of tort is known as intentional tort, and these include things like assault, battery, false imprisonment (kidnapping), conversion (theft) and other similar actions involving intentional contact.   Finally, there are torts known as invasion of privacy torts, which are must less commonly filed.
If you are injured in an accident in Boston, call Jeffrey Glassman Injury Lawyers for a free and confidential appointment — (617) 777-7777.
Additional Resources:
Victim identified in fatal Chinatown shoving encounter, July 10, 2015, Boston Globe

New Guidelines for Identifying Causes of Newborn Brain Injury, October 21, 2014, Boston Personal Injury Lawyer Blog