In yet another fireworks accident involving personal injury in Boston, a boy was seriously injured in what has been described as a cherry bomb accident. According to a recent news article from 7 News Boston, a boy was playing on a basketball court in Boston, when he found what has been described as a cherry bomb.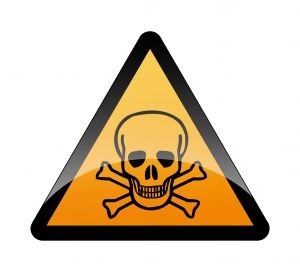 Authorities say the boy found the firework and attempted to light it. When he lit the firework, it exploded while he was still near it. The boy's father was in his nearby home when he heard and felt the massive explosion. He immediately ran out to see what had happened and saw his 9-year-old son running toward him. He told authorities that, when he saw his son, he immediately noticed he was covered in blood and his eyelashes and eyebrows had been entirely burned off.
His father immediately called 911, and first responders arrived at the basketball court and took him to a local hospital. He was diagnosed with a broken wrist and some damage to his fingers. He also had burns on his face. He has been released from the hospital and is expected to make a full recovery. His father urged people to be more responsible, and if they choose to use their own fireworks, to make sure they clean up after themselves to prevent a child from finding them and being injured, as was the case with his son.
As our Boston personal injury attorneys can explain, if you were injured during an amateur fireworks show, or by people playing with fireworks, and you were not the person launching the fireworks, you may have a valid personal injury lawsuit.   One of the important things to understand is that all consumer fireworks are illegal in the Commonwealth of Massachusetts. The reason they do not sell fireworks in Boston or anywhere else in Massachusetts is because of this absolute prohibition. The only way someone can legally possess fireworks here is if they are a licensed professional, and, in this case, they would not be in possession of consumer grade fireworks, but professional grade fireworks that require special licenses from the federal government.
There are a variety of types of injuries that can occur during an amateur fireworks display, and despite the fact that fireworks are illegal, there have been many cases of fireworks-related personal injury in the days surrounding this past Fourth of July holiday weekend.   Some of these cases involved significant trauma to hands and fingers or the partial or total amputation of these extremities. In other cases, people have suffered hearing loss from the sound of the explosions in close proximity, burn injuries, and loss of vision. Fireworks can also cause structure fires that may result in serious personal injury or even death.
It is important for you to contact an experienced personal injury attorney as soon as possible following your accident. The sooner you act, the greater your chance of obtaining a full and appropriate financial compensation for your losses.   Not only will acting quickly help avoid any problems with the statute of limitations, it will allow your personal injury attorney to have his or her private investigator get to work collecting evidence sooner.
If you are injured in an accident in Boston, call Jeffrey Glassman Injury Lawyers for a free and confidential appointment — (617) 777-7777.
Additional Resources:
1 boy injured by fireworks released from hospital, July 5, 2015, 7 News Boston
More Blog Entries:
New Guidelines for Identifying Causes of Newborn Brain Injury, October 21, 2014, Boston Personal Injury Lawyer Blog