Authorities are expected to be out in force this St. Patrick's Day in effort to prevent Boston car accidents caused by drunk driving according to an article in The Boston Globe.
Our Boston personal injury lawyers urge residents to enjoy the upcoming four-day weekend kicked off by Thursday's St. Patrick's Day celebrations. But also encourage you to celebrate responsibly with a designated driver and don't drink and drive.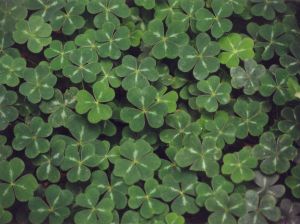 The National Highway and Traffic Safety Administration reports 37 percent of drivers involved in fatal accidents on St. Patrick's Day in past years have had a blood alcohol content of .08 or higher.
Whether you're attending the Harpoon St. Patrick's Festival at the Harpoon Brewery, the 110th St. Patrick's Day parade in South Boston, or the St. Patrick's Day open house at the Irish Cultural Centre of New England we wish you safest of travels.
Safe driving tips for your St. Patrick's Day:
– Go out with a plan. Find a designated driver.
– If impaired, find another way home: call a friend or family member, use a taxi, try public transportation.
– If you see someone who is impaired and about to drive, take their keys and help them make safe a safe arrangement to get home.
– Help others stay safe. Be sure to call 911 if you see a drunk driver on the road.

If you're in a St. Patrick's Day accident contact Boston injury lawyers at Jeffrey Glassman Injury Lawyers for a free and confidential consultation to discuss your rights. Call 877-617-5333 or contact us through the website.