The Massachusetts Bay Transportation Authority (MBTA) recently purchased two advanced locomotives from the Utah Transit Authority (UTA), making for the newest editions to the fleet in decades. These new additions were picked up by the MBTA because they were not only more fuel and energy efficient, but they meet new safety regulations. With these new locomotives, passengers are expected to be better protected during a train accident Boston and elsewhere throughout the area.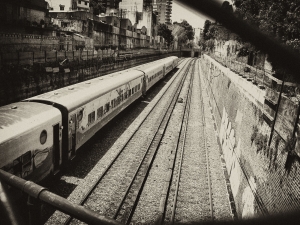 "These new locomotives are more fuel efficient and more reliable, improving on-time performance for the benefit of the commuters," said Massachusetts Lt. Gov. Timothy Murray.
Many residents and visitors use our public transportation system for quick and efficient travel throughout the area. However, riding on our subways and trains is not always a safe endeavor. Riding public transportation comes with its own risks. Our Boston personal injury attorneys have reported incidents involving the MBTA and the injuries caused to residents and visitors involved in these mishaps. Riders must put total trust in the drivers and rely on these drivers to get them to their destination safely and in a timely manner. If you are injured in one of these accidents, it is critical that you contact an experienced attorney to help you to fight for your rights against these large transportation companies.
The upgrades to the fleet are expected to lower fuel costs, prevent unnecessary idling and reduce nitrogen oxide levels by 20 tons per engine annually. The reduced fuel usage is expected to save nearly 40,000 gallons of fuel and roughly $80,000 per locomotive each year, according to Government Technology.
"We were able to utilize this technology on the new locomotives," said Steven Mudge, the MBTA's director of vehicle engineering, "because in the older [locomotives], if you were to shut down the main engines, then you'd also shut the lights, air conditioning and heat off on all the coaches behind it."
After calculating the total cost savings the MBTA is considering to update all of their rail fleets to these more fuel efficient cars. The MBTA was able to purchase these new locomotives when the recession reduced the need for Utah's rail fleet.
"We wanted to have extra locomotives available as our system grew and as we increased our frequency," said Mudge. "But we were really planning for long range — a 2030 time frame."
The new train purchases are part of a larger procurement plan by the MBTA. Back in July of 2010, the Massachusetts Department of Transportation board of directors approved a near $115 million contract with Idaho-based Motive Power to supply 20 new diesel-electric locomotives. These 20 locomotives are not expected to be in service until 2013.
The MBTA is currently operating under a contract with the Massachusetts Bay Commuter Railroad Co. The current contract includes their fleet of more than 400 coaches and 80 locomotives that carry about almost 150,000 passengers roundtrip every weekday.
"Some of this equipment that was originally built in '79 is getting fairly expensive to maintain," Mudge said, "and we're facing obsolescence on a lot of the components we need on a day-to-day basis."
Aside from the technology efficiencies, these newly purchased locomotives come equipped with improved safety features. These features meet the American Public Transportation Association's crashworthiness standards,
They also include conventional strength-based requirements for equipment used at less than 125 mph, dynamic sled testing of occupant seats and crash-energy management for equipment used above 125 mph.
Because of previous accidents, MBTA's director of vehicle engineering says they've pushed to employ crashworthiness techniques and crumple zones to ensure crew and rider safety in the event of an accident.

If you have been injured in an MBTA accident, contact Boston Injury Attorney Jeffrey S. Glassman for a free and confidential appointment to discuss your rights. Call 877-617-5333.
More Entries:
Report on Boston MBTA accident due soon; text-messaging driver believed responsible, Boston Personal Injury Attorney Blog, November 11, 2010
MBTA accidents can involve premise liability, negligent security, Boston Personal Injury Attorney Blog, September 7, 2010
"Legitimate" hand-held radios still increase risk of MBTA bus and subway accidents in Boston, Boston Personal Injury Attorney Blog, August 27, 2010