A male was transported to Cape Code Hospital on Tuesday evening because he sustained injuries in a multi-vehicle accident. The West Barnstable Fire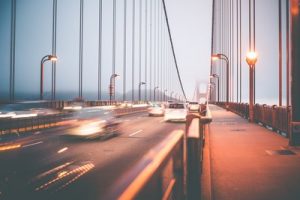 Department reports that the side-swipe accident included a Massachusetts State Police patrol car.
First responders were dispatched at nearly 7 p.m. to Route 149 near Osterville-West Barnstable Road. Firefighters had to use their equipment to remove the driver from the car who was then transported for medical treatment.
There were other individuals who sustained injuries, but were not transported to the hospital.
Side-swipe Lawsuits
Side-swipe accident means what it sounds like, an accident where vehicles collided on each others' side. There are rarely side impact air bags, so these kinds of accidents are especially dangerous. Injuries sustained from such severe side impact include head injuries, brain trauma,broken bones, and whiplash. Since our roadways are often surrounded by medians and utility poles, a side-swipe accidents also result in a double impact. A side-swipe accident pushes one, if not both vehicles, into one of those barriers or utility poles.
It is typically fairly easy to determine who is at fault in a side-swipe accident, the vehicle that veered from its lane to collide with the other vehicle. This usually occurs due to a driver who was not paying attention as they were merging into the next lane. Distracted driving is most certainly a cause of side-swipe accidents, as is a driver who is under the influence. Sometimes, a driver tries to do the right thing and swerve to avoid an object in the road but loses control and side-swipes the vehicle.
If you have been injured in a side-swipe car accident and believe a third-party is at fault, call the Law Offices of Jefrrey S. Glassman at (617) 367-2900 to tell us your story.
Note for readers: Information provided in this post is gathered from secondary sources and not independently confirmed for accuracy. Please bring to our attention any inaccuracies that may be included so they may be corrected, or information removed as requested.
DISCLAIMER: Information provided in this post is not intended to be used as legal or medical advice, nor disrespect the victims or families in any way.  We are providing this post for general information on everyday tragedies and presented in a manner to protect and honor the victims and their families.  Minor differences can change the outcome of cases, based on jurisdictional laws.  The information provided in this post should not be relied upon as legal or medical advice.  We suggest seeking assistance from legal or medical professionals for your personal circumstance, when necessary.