With all the recent gun violence around the world, we have once again been hearing about efforts to increase gun control restrictions in the United States, and we have been hearing from those who oppose gun control. Regardless of one's personal feelings on gun control, there is no question that guns are a big issue in the country, as well as big business. Even in the Commonwealth of Massachusetts, where there have been substantial gun control laws for many years, there are still many residents who strongly support one's right to own firearms.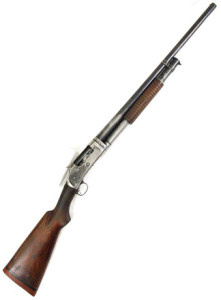 There are still many guns sold in our state, and some of those of guns are sold at gun shows held at conference centers and hotels across the Commonwealth. At the shows, buyers can look at guns and firearms-related products, and, if they have a valid Firearms ID card, or FID card, they may purchase certain firearms. While anyone is allowed to show up at these events with their own firearm, assuming they have a permit, they are supposed to not carry around any loaded weapons to prevent a serious personal injury or death.
Unfortunately, at a gun show in Phoenix, Arizona, someone showed up with a loaded weapon and sold that weapon to man who accidentally shot his friend, according to recent news article from Fox News. Authorities are saying the accidental shooting occurred during the show on a Sunday morning. It was around 11 a.m., after the show had opened to the general public, when officers were called to the scene after a report of shooting.
Police say the alleged shooter had purchased an antique pistol from a vendor. He was inspecting his new purchase, and he apparently pulled the trigger, causing the weapon to discharge. His friend, who was standing next to him, got shot in the upper left region of his chest. His injury was obviously serious, since it was a gunshot wound, but it was described as non-life threatening, and the man is expected to make a full recovery.
Witnesses at the show are very concerned about what happened, since there is clear policy that nobody shall possess a loaded firearm on show grounds to prevent something like this from happening.
In a case such as this, there are a variety of grounds on which someone could be held liable for personal injury. With respect to a gun seller, the seller is supposed to be a professional or experienced merchant and should know that a gun must be checked to make sure it is unloaded prior to putting it on display or allowing a customer to handle it. However, the buyer who is supposed to be a responsible gun owner should know the general rule that every gun should be treated as loaded at all times and should never be pointed at another person unless he or she is trying to shoot the other person in an act of self defense.
In addition to the buyer and seller, the organizers of the show may also be exposed to liability if they had reason to know something like this could happen. Perhaps they should be taking precautions, like inspecting weapons on the sales floor. There are things that depend on the facts of a particular case, and if you have been injured, you should speak with an experienced personal injury lawyer about the facts of you situation. It should be noted that no one in connection with this article has been accused of negligence as of the time of this article.
If you are injured in an accident in Boston, call Jeffrey Glassman Injury Lawyers for a free and confidential appointment — (617) 777-7777.
Additional Resources:
DPS investigating accidental shooting at Valley gun show, December 3, 2015, Fox News, by News Desk
More Blog Entries:
Wilkins v. City of Haverhill – Massachusetts Supreme Court Weighs Slip-and-Fall Claim, May 23, 2014, Boston Personal Injury Attorney Blog