Any personal injury lawsuit filed in the Commonwealth of Massachusetts often involves significantly more complexity than other types lawsuits if a plaintiff suffered a traumatic brain injury (TBI). It doesn't matter whether the lawsuit is filed under a negligence-based theory or intention torts-based theory, such as assault and battery, because, regardless of causation, proving damages will require extensive medical documentation and expert testimony.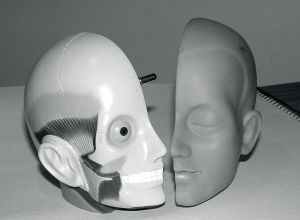 One of the reasons for this is that, despite all doctors have learned about the human brain and traumatic brain injury in the last decade or so, there is still much doctors and researchers do not understand. However, there is no question that there have been tremendous strides in the fields of neurology and neurosurgery, and this is largely due the large number of serious brain injury cases during recent wars in Iraq and Afghanistan. While war and injuries are clearly nothing new, this war marks the first time in our history that the military had the technology to effectively evacuate many of the casualties and get them in an operating room within a matter of minutes or hours. In past wars, such as Vietnam, the wounded soldiers were not evacuated in time and died from their injures. Today, we have many more survivors, but that often means survivors with a traumatic brain injury.
Survivors of a traumatic brain injury typically have a long, painful, and expensive road to recovery ahead of them. The extent of the injury and the nature of the brain injury will determine exactly how much recovery and rehabilitation is necessary. Some cannot talk, move, or even breathe without medical assistance. Other victims will have vision or memory problems, but are otherwise able to function.
In the case of the many brave wounded warriors, there are organizations trying to raise money and help the veterans, and there are also Veteran's Administration (VA) services available. While the system is far from perfect, at least there is something in place to give our veterans the help they need. On the other hand, in the case of a private citizen who suffered a traumatic brain injury due to the negligence of someone else, he or she may have no resources available, and this is why victims and their families need to speak with a Boston personal injury lawyer as soon as possible to see if they have a valid case for a complete and appropriate financial recovery.
As for the resources available to veterans, a recent article from HNGN discusses how a Massachusetts-based non-profit organization is working to rescue dogs for animal shelters and train them to be service dogs for veterans.   The organization believes this is perfect outcome, where the dogs will have a home and get the care and medical attention they need, and the veterans will have a well-trained service dog to help them in their daily lives.   In the Commonwealth of Massachusetts, there are more than 50,000 dogs in shelters each year, and more than half of them are euthanized because they are not adopted. This program will provide a second chance to many of the dogs. While the organization has only trained 18 dogs as of this time, they hope that number will be much higher in the future, and for the 18 veterans with a service dog, the improvement in their quality of life has been incredible.
If you are injured in Boston, call Jeffrey Glassman Injury Lawyers for a free and confidential appointment — (617) 777-7777.
Additional Resources:
Non-Profit Trains Shelter Dogs To Be Service Canines For Veterans, December 3, 2015, HNGN by Tracey Hughey
More Blog Entries:
Summer Swimming Pool Safety in New England, May 15, 2014, Boston Personal Injury Lawyer Blog