Football players pride themselves on being tenacious and tough.
The rigors of the game, however, can lead to potentially fatal sports injuries in Boston and beyond.
Our Boston sports injury attorneys have seen cases ranging from concussions and broken bones to permanent brain damage and even death. Often, these situations are entirely preventable. For us, it's a personal mission. Attorney Glassman's sister founded the National Youth Sports Safety Foundation after suffering a debilitating back injury that ended her tennis career.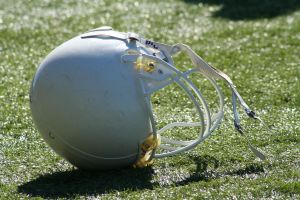 A recent case chronicled by CNNHealth is a tragic example of what can happen when players are pushed to extreme limits, with heartbreaking consequences.
A 17-year-old high school football star from Kansas with a bright future loved the game, and gave it everything he had - literally.
According to CNN, the teen died just after scoring a winning touchdown. Weeks earlier, he had begun to complain of constant headaches. His parents took him to the emergency room, where doctors scanned his brain for problems. They didn't find anything.
He returned three weeks later to the field, where he absorbed a blow that took his parents breath away.
Still, he seemed fine. He even took the ACT's the following day.
Within a week, he was back on the field. His mother reported he scored a scored an impressive touchdown. But he began to wobble as he walked back to the bench.
He collapsed.
Though he was airlifted to the hospital, he never recovered.
It was only after his autopsy that doctors would see the truth. The teen had died from what is known as second-impact syndrome. It's when the brain suffers a blow before it's had a chance to recover from a previous concussion - and it's fatal.
In the course of a normal, high school football career, the teenager was found to have suffered from chronic traumatic encephalopathy. It's a degenerative disease that is often found in football players who have sustained repeated hits to the head.
Dr. Ann McKee with Harvard's Brain Bank, said she was shocked to see that the teen's brain tissue revealed that of a 70-year-old boxer.
"It tells you we've really got to protect our kids," McKee told CNN. "It's not just car seats and seat belts, but it's making sure that when they go out to play sports that we take proper precaution and we give them proper advice."
And as millions gear up to watch the Super Bowl this Sunday, event organizers are driving home the point.
According to The New York Times, the National Football League, which is facing down more than a dozen lawsuits that allege the organization purposely withheld information about the health impact on players of repeated blows to the brain, will be spending millions to air a commercial about player safety.
It's a first for the organization, whose chief marketing officer admitted it's an issue that is of great concern to parents, and worthy of further education.
Some critics allege the NFL is simply pulling a PR-stunt, but others applaud the use of such a broad platform to address such a serious problem that affects our young athletes.
Players of youth sports understand there is some risk involved in any contact sport. But neither they nor their parents should have to anticipate a life of debilitating and permanent injury - or worse - simply for playing a sport.
There is a responsibility on the part of coaches, athletic directors and schools to ensure players are protected.