According to a recent news article from IJReview, a family was at an amusement park in Phoenix, Arizona when their two children were injured on a boat ride. The two boys were riding bumper boats when their boat broke down. A park employee attempted to restart the boat's motor, when the gas tank burst into flames, and a massive fireball erupted from the engine, causing the two boys to suffer second-degree burns.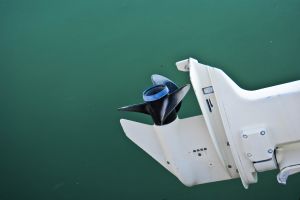 Park managers have a released a statement expressing their condolences to the family for any pain and suffering experienced by the child and said they are investigating why the fire occurred and are speaking with the ride's manufacturers about what went wrong with the boats.

As our Boston personal injury attorneys can explain, an accident like a bumper boat bursting into flames could be simply an accident, but there is a significant possibility some negligence was involved.
There are a variety of parties who could be responsible for accidents like this. It could be the ride manufacturer, if there was a defect in the design. There could also be a problem in how the ride was maintained over the years. This could include any overhauls performed or even routine maintenance. There could also be a problem with how employees filled the ride with fuel on the day of the accident.
One of the most important things in these types of cases will be for your attorney to aggressively handle the discovery process, request significant amounts of documents and records from multiple defendants, and depose a significant number of witnesses.
It should also be noted, it is not necessary to choose one party to name as defendant. The law in the Commonwealth of Massachusetts allows plaintiffs to name the party closest in the sequence of events to the injured plaintiff and then the other defendants can essentially sue each other for indemnification for any award of money paid to plaintiff. Personal injury and products liability attorneys sometimes refer to this as suing up the stream of commerce.
In the incident mentioned in the news article, the family went on a local news program to discuss what happened in the injury and how the family reacted. The mother noted it was very difficult to see her children in pain, and the boys' father expressed his hope this wouldn't scare his children from going on a boat ride ever again. During this statement, one of his children injured in the boat ride accident interrupted his father and said he would never get on a boat again.
One of the most important things you can do if you or a family member is injured on an amusement ride is to make sure an accident report is created at the time of the incident. It is also important to seek prompt medical attention. If you seek prompt medical attention, a record will be created of the injury, which your personal injury attorney can use to help with your case.
If you are injured in an accident in Boston, call Jeffrey Glassman Injury Lawyers for a free and confidential appointment — (617) 777-7777.
Additional Resources:
Despite Serious Burn Injuries, Adorable 4-Year-Old Boy 'Steals the Show' During Newscast , April 3, 2015, IJReview
More Blog Entries:
Summer Swimming Pool Safety in New England, May 15, 2014, Boston Personal Injury Lawyer Blog