If you are a victim of an accident where you are seriously injured, your medical provider will likely place you on a  plan to get better. First, your doctor must determine what the injury is to make a plan of action. This is known as your diagnoses. It will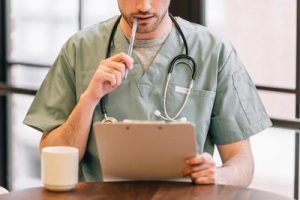 often just be a typical appointment at your doctor's office, unless more exams are necessary like a CT Scan.  This is a normal course of action for a medical provider which is covered by the insurance company. You, and your provider, may run into trouble with the insurance company if an "excessive" amount of diagnostic tools are used. Meaning that you are given too many tests or exams, which become costly. This is rare, however, it can also be a sign that you are experiencing a catastrophic injury. An experienced Massachusetts personal injury attorney will make sure insurance compensates you for all medical bills incurred.
Length of Treatment
If you have suffered a severe or catastrophic injury, your length of treatment will be longer. Conversely, an insurance company that views a course of treatment that is lengthy will likely believe that there is intense pain and suffering by the victim. However, the patient must go to every treatment session. Missing treatments, regardless of length of treatment, signals to the insurer that you are in fact not that severely injured.
It is also important that the treatment plan is designed with credibility. This means by a traditional medical professional, or approved by one. A chiropractor who diagnoses and designs his own treatment plan, for example, will have less credibly with an insurance company than one who is working in conjunction with a medical doctor.
Do not hesitate to review your diagnoses and treatment plan with your Massachusetts personal injury attorney. At the Jeffrey Glassman Injury Lawyers, we want to make sure you get better and that we set you up to be fully compensated. Give us a call today at (617) 777-7777!