Yale students who are enrolled in the machine shop courses at the University are required to complete a safety course beforehand to ensure student safety on the large, and dangerous, equipment. One of the tips offered to the student in this course is to always tie back long hair while using the heavy machinery. A Yale University student, who had completed this safety course, was killed after she was pulled into a piece of machine shop equipment by her long hair, that was not in fact pulled back, according to Boston.com.
Our Massachusetts personal injury lawyers understand that we expect our children to be safe at school, especially under the supervision of school faculty. They're expected to be protected in the classroom, on field trips, during sporting events and and during all school-related activities. Student may not always be relied on and may need supervision, even after safety training courses are completed.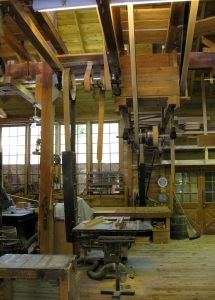 Since the incident, all monitors and shop supervisors will now be required to take a safety course by the end of next week. Through this course they will in informed about and trained on how to properly respond to emergency situations. They will also be learning how to properly prevent someone from working on machinery if deemed impaired of unfit.
Just because a student may not have followed safety protocol, does not alleviate the school of responsibility. Why was the student allowed to operate the machine in violation of the rules? Were the proper safe guards in place? Was the machine antiquated, poorly maintained or otherwise dangerous? These are just a few of the questions that should be asked by an experienced personal injury or wrongful death lawyer in Massachusetts.
"This two-hour course will include a discussion of the implementation and enforcement of safety rules for shops and is intended for all shops where a Yale student would be likely to work or have any interaction," Stephanie Perry, business manager at Yale's environmental health and safety office, wrote in the e-mail.
The United States Department of Labor's Occupational Safety & Health Administration (OSHA) will be looking further into the incident.
We want to remind all students and parents that is it the responsibility of the school, the school district and the school faculty to provide a safe learning environment for everyone on the campus and while engaged in any off-campus school related activities such as school field-trips or sporting events.

If you have been injured in the Boston area, contact Massachusetts Workers' Compensation Attorney Jeffrey S. Glassman for a free and confidential appointment to discuss your rights. Call 877-617-5333.
More Blog Entries:
Ford Motor Co. Offers Driving Course to Schools to Help Prevent Boston Car Accidents, Boston Car Accident Lawyer Blog, March 22, 2011
Teens at increased risk of Boston car accidents as school winds down, Boston Car Accident Lawyer Blog, March 5, 2011

Massachusetts civil trial under way in fatal Brockton pedestrian accident involving school bus, Boston Car Accident Lawyer Blog, October 28, 2010