There has been an increasing amount of awareness raised about the dangerous effects of repeat head injuries, suffered by athletes. It's extremely common in what are known as "contact sports," or those sports in which the body routinely comes in hard contact with other persons or objects.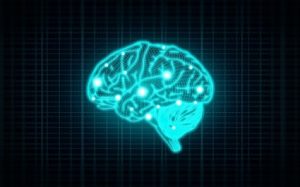 The greater awareness about damage caused by concussions and repeat blows to the head has prompted a flurry of positive changes, including the introduction of guidelines for injury prevention, player treatment, coach training and better helmets.
Although sports teams, whether school-sponsored or professional, do owe a duty of care to players, it's generally understood that this duty of care may be less to participants of contact sports, who understand the risk they are assuming in playing the sport. This is known as the "contact sports exception." That means it may be tougher to prevail in a personal injury lawsuit in such instances. 
However, that doesn't mean it's impossible In fact, not all sports inherently involve contact capable of injury and even they do, it doesn't mean certain injuries are inevitable.
Recently, a class action brain injury lawsuit was filed in a U.S. District Court in Connecticut by more than 50 former pro-wrestlers with the World Wrestling Entertainment organization. The WWE is named as a defendant, as is owner Vince McMahon, who often played a public character in his own organization.
Among the well-known names included in the litigation:
"Superfly" Jimmy Snuka
"Road Warrior Animal"Joseph Laurinaitis
"Mr. Wonderful" Paul Orndorff
Plaintiffs allege defendant routinely failed to care for WWE wrestlers in any way that could be considered meaningful or medically competent. In some cases, the complaint alleges, the organization took steps to actively conceal and fraudulently misrepresent the exact nature and extent of those injuries.
In other words, the wrestlers say, the company put its profits ahead of the health and safety of its employees. Today, many of those employees have suffered severe and disabling injuries that are not curable.
One of those, Snuka, is being represented in the case by his wife. Recently, a judge ruled he was not mentally competent to be tried for murder stemming from the 1983 death of his former girlfriend. His attorneys were able to prove he suffers from a type of an advanced form of dementia as a result of being struck in the head repeatedly during the course of his pro-wrestling career.
The filing addresses head-on the company's expected invocation of the contact sports exception for negligence liability. Specifically, plaintiffs assert that WWE performances are unlike any other kind of contact sports in that it is all heavily scripted, choreographed, directed and controlled by the employer. Every single toss, every "fight,"  – everyone knew ahead of time who was going to win because everyone had the script ahead of time.
For this reason, the lawsuit alleges, the head trauma that resulted was the direct result of the actions of the WWE organizers.
The WWE has released a statement denying the allegations in the complaint, which is not surprising.
Whether the case can succeed is questionable. A similar case was dismissed earlier this year by U.S. District Judge Vanessa Bryant, who opined that plaintiffs, as professional wrestlers, were paid to engage in physical violence and that this was a known and purposeful part of the activity. It was precisely because these performances were scripted that Bryant reasoned plaintiffs knew or should have reasonably anticipated the risk.
If you have suffered personal injury in Massachusetts, call Jeffrey Glassman Injury Lawyers for a free and confidential appointment — (617) 777-7777.
Additional Resources: Dozens of wrestlers sue WWE over CTE, effects of traumatic brain injuries, July 19, 2016, By Des Bieler, The Washington Post
More Blog Entries:
Eye Test as Means to Test for Concussion and Brain Injury, July 23, 2016, Boston Brain Injury Lawyer Blog