The unexpected death of a loved one in an accident is commonly referred to as a wrongful death. Under Massachusetts state law, people or entities responsible for wrongful deaths can be liable to the deceased's estate for various damages.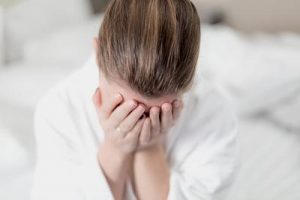 It is important for families to understand that state law only allows people three years from the date of a fatal accident to commence a legal action. Families understandably need time to grieve, but an attorney can usually handle the necessary paperwork and court appearances to guarantee your legal rights during this time.
If your loved one was killed in an accident caused by the negligence of another party, you will want to contact The Law Offices of Jeffrey S. Glassman as soon as possible. Call (617) 367-2900 right now to receive a free consultation.
Definition of Wrongful Death in Massachusetts
Massachusetts General Laws Chapter 229, Section 2 establishes that a person is liable in damages when another person's death is the result of:
his or her negligence;
his or her willful, wanton or reckless act;
his or her negligent operation of a common carrier;
his or her willful, wanton or reckless operation of a common carrier; or
his or her breach of warranty.
Who Can File Wrongful Death Lawsuits in Massachusetts
Recovery for wrongful death damages is limited to the executor or administrator of the deceased's estate. In most cases, this representative is formally appointed through the probate court.
The deceased may name a preferred representative in his or her will. In certain cases, multiple parties may be appointed as co-executors or co-administrators.
In many cases, the negligent party will be represented by an insurance company that will want to limit the damages paid. Some insurers may argue that a victim contributed to or even caused his or her own fatal injuries. The Law Offices of Jeffrey S. Glassman understands insurance company tactics and can fight to help families obtain all of the compensation they are rightfully entitled to.
Damages in Massachusetts Wrongful Death Actions
Massachusetts General Laws Chapter 229, Section 2 also specifies the types of damages that may be awarded in wrongful death actions. Under this law, wrongful death damages may include:
Fair monetary value for the deceased's expected net income and other services proofed to entitled persons;
Reasonable funeral and burial expenses; and
Punitive damages when death was caused by malicious, willful, wanton or reckless conduct or gross negligence.
Punitive damages are awarded in relatively rare cases. When awarded, punitive damages are largely intended to punish defendants for particularly egregious conduct and hopefully deter others from engaging in similar behavior.
Find a Wrongful Death Lawyer in Massachusetts
Was your loved one killed as the result of another party's negligence in Massachusetts? Contact The Law Offices of Jeffrey S. Glassman right now to have our firm conduct a thorough independent investigation and work to hold the negligent party fully accountable.
Our firm represents clients in communities throughout the greater Boston area. You can have our personal injury attorney provide a complete evaluation of your case when you call (617) 367-2900 or contact us online today.