While it is far from the most popular outdoor activity in the Commonwealth of Massachusetts, quite a lot of people do go hunting every season in this state. The activity is generally considered safe for participants, there are obviously firearms involved, and any negligence could result in serious injury or death.  According to a recent news article from The Recorder, a teen from Worcester was just critically injured in a hunting accident.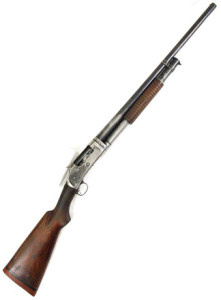 The 19-year-old victim was on a hunting trip when he was trying to negotiate his way across a small brook.  As he was trying to cross the narrow waterway, he accidentally shot himself with his hunting rifle.  He was shot in the chest, but, fortunately, he was not alone, as his cousin had accompanied him on his day of hunting.
His younger cousin told authorities the two were deer hunting, as he was in town from Nevada and his cousin was home from college for the winter break.  The victim was using a muzzle loading black powder rifle and was walking with the barrel facing upwards toward his chest.  The police noted that the barrel should always be pointing down toward the ground and away from people to prevent such an accident from occurring. The victim's cousin immediately called the victim's father who happened to be less than a half a mile away and had served as a combat medic in the United States armed forces.  He also called 911.
The victim's father treated his son using the first aid techniques he was taught to aid gunshot victims until first responders arrived and took over the rescue efforts.  When the round entered his chest, it managed to damage his shoulder and destroy his shoulder blade.  His lung was punctured and collapsed, and one rib was broken.  Doctors were able to extract the bullet without doing any major surgery and re-inflate his lung.   While his injuries were very serious, they are not considered life threatening.
While some hunting accidents are self-inflicted, many others are not.  Every year there are hunting accidents in which another hunter or even a non-hunter is injured or killed.  This is especially true if a person is illegally hunting in close proximity to residential dwellings.  As our Boston injury attorneys attorneys have seen, if a person is hunting while under the influence of alcohol, there is an even greater chance that this reckless or negligent behavior will result in serious harm to others, including death.
It should be noted that it is illegal to carry a firearm while under the influence of alcohol, and, for this reason, should an accident occur, there will likely be an arrest if the police arrive in time or the shooter remains on the scene. The fact that the actions are also illegal can be used to prove negligence in a civil personal injury case in the Massachusetts.  This does not mean that you will automatically win your case, but the fact that an action was illegal can be used to satisfy the second element of a negligence cause of action in that the defendant breached a duty of care owed to the plaintiff.
If you have suffered personal injury in Massachusetts, call Jeffrey Glassman Injury Lawyers for a free and confidential appointment — (617) 777-7777.
Orange teen critical after Christmas Eve hunting accident, December 27, 2016, By Domenic Poli, The Recorder
More Blog Entries:
Alcala v. Marriott Int'l, Inc. – Icy Sidewalk Slip-and-Fall Lawsuit to be Retried, June 27, 2016, Boston Injury Lawyer Blog