The City of Boston knows that snow can come unexpectedly, and unfortunately the wicked winter weather won't seem to go away. Mayor Menino recently sent out a reminder to residents to be mindful of this weather and the dangers that come along with it. Recently, we were slammed with another storm that left the entire city under a Winter Storm Warning, including snowfall of 6-8 inches in some places.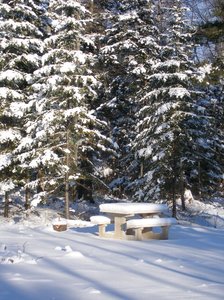 The heaviest snow was expected from 4:00 a.m. to noon on Sunday. It's not only the snow that was worrying officials. High winds were also a threat. Forecasters predicted wind gusts anywhere from 40 to 50 miles per hour.
Our Boston personal injury attorneys understand travel is sometimes unavoidable. You should always be ready for this kind of weather and you should have a plan to keep you and your family safe under these conditions.
The Mayor's Snow Team met shortly before the storm to figure out the best ways to respond. Unfortunately, uncertainty comes with these kinds of weather predictions, so we need to be ready for absolutely everything.
"Our plows are ready to hit the streets tonight, and we're preparing clean-up operations for Sunday and Monday. I'm asking residents to use common sense, and stay off the roads," said Mayor Menino.
Officials with Boston Public Works work their best to help to pre-treat the road to keep you from slipping and sliding out there, but you're asked to avoid driving if possible.
Menino also offers these safety tips to help you and your family make it through this cold madness:
-Avoid driving whenever possible. Utilize public transportation offered here in the city.
-If you're a property owner, make sure that you sand and salt your stairs, sidewalks and pedestrian ramps. This will help to prevent slip and fall accidents.
-Shovel around hydrants on/near your property. This will help emergency responders.
-Be sure to catch basins near or abutting your property to help Boston's public safety agencies to protect against flooding.
-Make sure you keep an eye on your friends and family members.
-Be careful whenever walking near buildings or structures that may have falling ice or snow.
-Remember that parking rules are still enforced regardless of weather conditions. Park smart. Don't block driveways, ramps, crosswalks and don't park within 20 feet of an intersection.
You should also be cautious of carbon monoxide. This is a tasteless, odorless gas that can be deadly. It's usually the result of combustion, including space heaters and generators. Officials with Boston EMS have already responded to a number of CO poisonings as a number of residents were shoveling out their vehicles while they were turned on. You're asked to clear snow and other debris from your vehicle's mufflers before tuning on your vehicle.

If you or a loved one has been injured in the Greater Boston area, contact Jeffrey Glassman Injury Lawyers, LLC for a free consultation. Call (617) 777-7777.
More Blog Entries:
Boston Prepares for Next Natural Disaster, Boston Personal Injury Attorney Blog, February 12, 2013
American Burn Association Conducts Burn Awareness Week, Boston Personal Injury Attorney Blog, February 6, 2013