The National Highway Traffic Safety Administration is urging parents of children 8 years of age and younger to check their car seats and booster seats during Child Passenger Safety Week, which runs all next week from Sept. 19 to Sept. 25.
Our Massachusetts personal injury attorneys know the risks young children face in a serious or fatal car accident increase exponentially when they are not properly belted. The nationwide push culminates with National Seat Check Saturday on Sept. 25.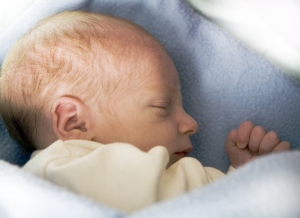 Here you will find a list of Massachusetts child seat inspection stations.
Here you can find information on the four ways to protect a child passenger: Rear-facing safety seat; forward-facing safety seat; booster safety seat; and seat belts.
The federal government reports that car accidents are the leading cause of death for children ages 3 to 14. In 2008, a total of 968 children were killed and 193,000 were seriously injured in car accidents nationwide. Massachusetts car accidents are significantly more dangerous for young children who are not properly fastened into a booster seat or other approved safety seat.
We recently reported on our Boston Personal Injury Attorney Blog that some booster seats fit some vehicles better than others. Having a correct fit for your vehicle can be as important as having a correct fit for your child.
You can visit the Insurance Institute for Highway Safety for a recent list of booster seats and their safety ratings. Of 72 seats tested, the agency gave its top rating to 21 seats for correctly fitting a full range of vehicles. While some seats really are better than others, companies have gotten better about working to ensure their products work safely with the widest possible range of vehicles.
"For the first time top-rated boosters outnumber ones the Institute doesn't recommend," says Anne McCartt, Institute senior vice president for research. "Now more than ever manufacturers are paying attention to belt fit, and it's showing up in our ratings."

If your family is coping with a child injury resulting from a Boston car accident, contact Massachusetts Injury Lawyer Jeffrey S. Glassman for a free and confidential appointment to discuss your rights. Call 877-617-5333.