According to a recent news report from CBS, a large construction crane fell to the street as it was being lowered from a tall building. As it was being lowered, it somehow broke into pieces, and those large pieces of metal fell to the street below. This was captured on cellphone video taken by someone in another building.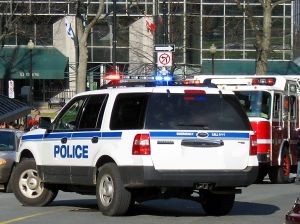 When the crane pieces landed on the street, they crushed several cars, injured three people and killed a Wall Street worker employed at an electronic trading firm. Two of the of three victims who were injured sustained substantial bodily injury as a result of the crane accident.
The company that owns that massive construction crane has allegedly been cited four times for safety violations in the past. It has also been reported that workers and residents in the area had been concerned the crane was not properly secured and had reported their concerns to authorities. In response to these concerns, the city dispatched inspectors who looked at the crane in question and declared that it was safe. However, it should be noted that when this fatal accident occurred, the crane was no longer secured as it was when inspectors saw it, as it was being lowered to street level.
Witnesses described the event as a horrific scene with large pieces of metal falling from the sky and loud crashing sounds, as nearly an entire city block's length of parked cars were split in half. Witnesses said that once all the pieces of the crane were on the street below, the operator's cab of the crane was upside down with the tank treads pointing toward the sky.
The man who was killed was originally form Prague. He was known as a mathematics expert and graduate of Harvard University. Family members said he took every opportunity he could to make a life for himself, and they were left devastated by this tragic loss.
As your Boston personal injury attorneys can explain, there are variety of ways in which liability can be established. There is common law theory of liability know as res ipsa loquitor, which translates to the facts speak for themselves. In a classic case, a man was walking down the street and was passing by a building owned by a company that distributed grand pianos. As he was walking, the piano fell on him, and he was crushed instantly. In this wrongful death case, it was not necessary to prove how the piano was allowed to fall, because there is no way a piano could fall from a second story warehouse onto the street below without some act of negligence. In such a case, the facts speak for themselves.
It should be noted that there have been no official claims of negligence in connection with this tragic crane accident as of the time of this article. The mayor of New York has announced that the city will be conducting a full investigation into how this deadly accident was allowed to occur.
If you are injured in an accident in Boston, call Jeffrey Glassman Injury Lawyers for a free and confidential appointment — (617) 777-7777.
Additional Resources:
Officials look for cause of deadly NYC crane collapse, February 6, 2016, CBS News, by News Desk
More Blog Entries:
Wilkins v. City of Haverhill – Massachusetts Supreme Court Weighs Slip-and-Fall Claim, May 23, 2014, Boston Personal Injury Attorney Blog