According to a recent news feature form the Daily News, a Massachusetts man who suffered a broken back and skull fracture has filed a lawsuit against the New York City Building Department. The victim was injured when a tower crane fell off a tall building that was being constructed, and landed on the his parked car while he was still inside.  This resulted in the car being crushed. Plaintiff suffered serious and permanent personal injury.  He is asking for $30 million in damages for medical bills, pain and suffering, lost wages and more.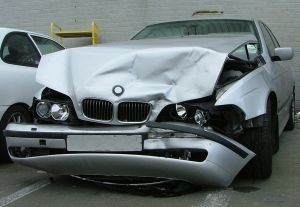 The reason he is naming the city building department as a defendant is due to the allegations that the agency was negligent in connection with its responsibility to monitor the job site and crane safety.
When the crane collapsed, a 38-year-old man was killed when the boom landed on him as he was walking to work.  Several other people were injured when parts of the crane crushed an entire block of parked cars along the construction site. The plaintiff in this case was still in his car while his daughter was seeing her doctor.
While many believe it was something of a miracle that he was able to survive this catastrophic accident, he did not avoid harm entirely. Doctors diagnosed him with a fractured skill and two fractured vertebrae in his spinal column.  The skull fracture is believed to have caused a traumatic brain injury (TBI), and he will also need several surgical procedures to see if the damage to his spinal cord can be repaired fully.
At the time of this serious accident, plaintiff was a physically fit retired individual who enjoyed dirt bike riding in his spare time.  At the present time, as a result of his personal injury, he is no longer able to walk without assistance, and this has seriously reduced the quality of his life according to his complaint.
One of the specific reasons the plaintiff claims this accident occurred is because the workers were allegedly operating the crane at a time when the winds were dangerously high.  According to the plaintiff, the city should have been monitoring these weather conditions and ordered the contractor to keep the crane safety secured during high winds instead of using it as they did on the day of the horrific construction accident. It should be noted that these are merely allegations at this point, and the city building department has not been found liable in any way for plaintiff's injuries as of this time.
One thing to keep in mind when considering suing a city agency is to make sure your Boston personal injury attorney has experience in filing claims of this type.  The reason for this is because when suing a governmental agency (often called a political subdivision in the Commonwealth of Massachusetts), the agency may claim what is known as sovereign immunities that protects them from certain types of lawsuits and can limit their damages.  This does not mean you cannot file a case, but it does mean that your attorney may be required to handle additional litigation to get you the compensation you deserve.
If you are injured in an accident in Boston, call Jeffrey Glassman Injury Lawyers for a free and confidential appointment — (617) 777-7777.
Additional Resources:
Man whose spine, skull fractured by fallen Manhattan crane will sue NYC Buildings Department for $30M, March 18, 2016, Daily News, By Barbara Ross
More Blog Entries:
Wilkins v. City of Haverhill – Massachusetts Supreme Court Weighs Slip-and-Fall Claim, May 23, 2014, Boston Personal Injury Attorney Blog