Technology is forever advancing, and some would argue that these through these technologies we continue to put our lives in danger for a car accident in Boston and elsewhere in the United States. A recent conference, Telematics Detroit 2011, met to celebrate and to share these new advancements in vehicle technology, according to Government Computer News. But everyone in attendance wasn't supporting these new features, as David Strickland of the National Highway Traffic Safety Administration showed up to rain on their parade.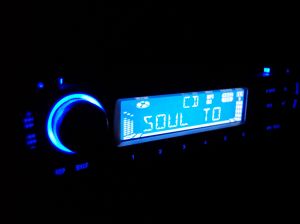 "I'm just putting everyone on notice, a car is not a mobile device," said Strickland. "I'm not in the business of helping people tweet better. I'm not in the business of helping people post on Facebook better."
Our Boston personal injury attorneys recognize that many of these new car features have proven to be extremely beneficial to drivers, such as useful IT-based functions, such as Global Positioning System navigation, automated emergency notification and internal diagnostics. There are other features that safety advocates would say do nothing to help increase the safety of drivers on our roadways, like hands-free web surfing apps that allow you to check your Facebook or make a tweet.
Strickland attended, and spoke at this conference, to warn attendees that he and the U.S. Department of Transportation plan on fighting these unsafe technologies. He and the DOT believe that is it these types of advancements that are largely contributing to distracted driving, which oftentimes results in deadly accidents. He continued on by declaring vehicles as mere modes of transportation and not personal infotainment centers.
Participants of the Telematics Detroit 2011 may have not of been the best audience for Strickland to speak to about his anti-entertainment vehicle theory because as their website states, "Telematics is Here to Stay! Take Note of Consumer Demands As the Car Becomes the Ultimate Mobile Device."
Safe driving advocates clearly oppose these features that the attendees of this conference stand for. Advocates oftentimes point to the Chevy Cruze ad as an example of unnecessary vehicle technology. This was the vehicle ad that aired during the Super Bowl that showed a driver using a built-in car app to read his Facebook updates. Users of this device would say that they're actually increasing driver's attention because had their not of been a hands-free device for this function, a driver would have probably used their smart-phone to thumb through the site which would have taken real attention off the roadway.
According to the Insurance Institute for Highway Safety, hands-free may eliminate some of the physical distraction but does nothing to eliminate any amount of cognitive distraction. Using a phone, or app, of any type greatly increases a driver's risk of being involved in a motor-vehicle accident.
As the intention of some of these features seem genuine, many believe the only way to increase safety on our roadways is to eliminate these habits altogether. Strickland, with the help to Transportation Secretary Ray LaHood, plans on taking on this market in an attempt to save motorists nationwide.

If you have been injured in an accident in the Boston area, contact Massachusetts Personal Injury Attorney Jeffrey S. Glassman for a free and confidential appointment to discuss your rights. Call (617) 777-7777.
Additional Resources:
Highway safety chief: Car not a 'mobile device', by Kevin McCaney, Government Computer News
More Blog Entries:
How often do Elderly Drivers Cause Car Accidents in Boston?, Boston Car Accident Lawyer Blog, June 13, 2011
New Driver Test Ranks Massachusetts Drivers Among Worst in America, Boston Car Accident Lawyer Blog, June 3, 2011