Safety advocates used to frown upon sport utility vehicles because of their high rollover rate, but not anymore, according to USA Today. Now, SUV drivers are among the safest motorists on our roadways, as they are least likely to die in a car accident in Massachusetts or elsewhere throughout the United States. Research shows that SUV drivers are more safe in an accident than occupants of smaller cars. This newly released information has been put out by the Insurance Institute for Highway Safety.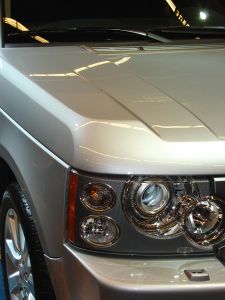 One of the main factors that safety advocates point to for the increased safety of the large vehicle type is the installation of electronic stability control. This new technology uses the vehicle's engine power and brake system to keep the vehicle level on the road It reduces skidding and rollover incidents. Of course, this technology has been introduced quicker on SUVs than in normal sized passenger cars.
Our Boston personal injury attorneys understand that the type of vehicle you choose could possible mean the difference between life and death in the event of a traffic accident. For this reason, drivers and parents are urged to take the time to investigate the characteristics of each vehicle before making a purchase.
"The rollover risk in SUVs used to outweigh their size/weight advantage, but that's no longer the case," Anne McCartt, the Arlington, Va.-based group's senior vice president for research, said in the report.
As a matter of fact, the death rate for drivers of SUVs has seen a 66 percent drop. The death rate used to be 82 deaths per million registered vehicles for the 1999 to 2002 models, where it is now only 28 deaths per million for the 2005 to 2008 vehicles.
"It's not just weight that gives SUVs an advantage. It's also their height and other factors. When cars and SUVs of similar weight are compared, the SUVs have lower death rates," says McCartt.
Drivers of smaller passenger cars weren't as thrilled about the news as SUV drivers were. Smaller vehicles have become much more popular on our roadways ever since years of extreme increases in gas prices over the past few years. This only means that more motorists on our roadways are at an increased risk for car accident that results in serious injury or death.
The death rate of cars has decreased slightly. The death rate for these smaller vehicles was 110 deaths per million registered vehicles for the 1999 to 2002 models while the newer cars, the 2005 to 2008 models, have a death rate of 72 deaths per million vehicles.
"For years, small cars have represented the low end of the economic spectrum and received fewer safety and enhanced design features," says Sean Kane of Safety Research & Strategies, which advises plaintiff lawyers, government and auto suppliers. "Undoubtedly, that has an effect."
In 2010, there were roughly 11.5 million vehicles sold in the United states, 5.6 being cars and 5.9 million being vans, SUVs or pickup trucks.
If you were to compare death rates among current models of vehicles, minivans would rank as the number one safest vehicle type with a death rate of 25 driver deaths per million registered vehicles. SUVs would rank right behind the minivan with a death rate of 28, followed by pickup trucks with a death rate of 52 per million vehicles. In last place is the death rate of cars with an average of 56 deaths per million, but cars are separated into two categories. Larger four-door cars have a death rate of 46 while the smaller four-door cars have a death rate of roughly 72 deaths per million registered vehicles.
Top 10 safest ranked vehicles with the lowest driver death rate:
-Audi
Mercedes-Benz E-Class
Toyota Sienna
Ford Edge
Nissan Armada
Land Rover Range Rover Sport
Land Rover LR3
Honda CR-V
Jeep Grand Cherokee
Acura MDX

If you have been injured in a car accident in the Boston area, contact Massachusetts Personal Injury Attorney Jeffrey S. Glassman for a free and confidential appointment to discuss your rights. Call (617) 777-7777.
Additional Resources:
SUVs safer than ever, but small cars still perilous, by Jayne O'Donnell and Rachel Roubein, USA Today
Top 10 safest vehicles on the road, by Jeremy Cato , The Globe and Mail
More Blog Entries:
Boston Car Accidents Found Costly in our Region due to Medical Expenses and Lost Wages, Boston Car Accident Lawyer Blog, May 21, 2011
100 Deadliest Days for Teen Car Accidents in Boston, Boston Car Accident Lawyer Blog, June 1, 2011
New Driver Test Ranks Massachusetts Drivers Among Worst in America, Boston Car Accident Lawyer Blog, June 3, 2011