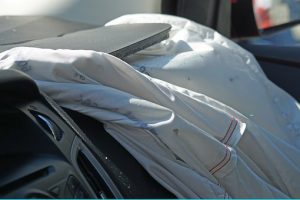 On June 10, a car accident in Randolph lead to serious injuries. State Police responded to a motor vehicle accident involving a 2006 Cadillac SRX driven by a 41-year-old woman and a 2015 Volkswagen Jetta being driven by a 59-year-old man.
Upon arrival, they found that the woman had suffered from serious injuries. She was flown via medical helicopter to Beth Israel Deaconess Medical Center. Her condition is reported to be serious. The other driver was taken to Good Samaritan Medical Center with injuries that were not life-threatening.
The accident occurred around 11:00 at night on Route 24, and the southbound lanes were closed for around an hour before the scene was cleared and traffic resumed as normal. The names of the victims have not been released at this time.
Accidents and Injuries
A car accident can happen when we are least expecting. When driving, it can be easy to get complacent and forget to pay attention to the road. Negligence when behind the wheel can be a serious matter. It is important to remain aware whenever you're driving, and this is especially the case when driving on freeways and highways.
Some car accidents can be quite devastating. Accidents that happen on highways tend to be quite critical and can cause incapacitating injuries. Drivers need to remain especially careful when driving on these roads. The serious nature of this accident is a reminder that a devastating car crash can happen suddenly and leave victims dealing with serious injuries. When victims are injured in these accidents, they have aright to move forward with seeking compensation and assistance so they can focus on healing from their injuries and moving ahead with their lives.
As involved members of our community, we urge all drivers to follow all traffic laws and work to prevent accidents from happening. We at the Jeffrey Glassman Injury Lawyers know how serious some car accidents can be as we see the result of these accidents up-close. However, we know that accidents sometimes happen, and we are also dedicated to helping victims receive the help they need to move forward with their lives.
Note for readers: Information provided in this post is gathered from secondary sources and not independently confirmed for accuracy. Please bring to our attention any inaccuracies that may be included so they may be corrected, or information removed as requested.

DISCLAIMER: Information provided in this post is not intended to be used as legal or medical advice, nor disrespect the victims or families in any way.  We are providing this post for general information on everyday tragedies and presented in a manner to protect and honor the victims and their families. Minor differences can change the outcome of cases, based on jurisdictional laws.  The information provided in this post should not be relied upon as legal or medical advice. We suggest seeking assistance from legal or medical professionals for your personal circumstance, when necessary.