Recently, our Boston transvaginal mesh lawyers reported that a mistrial had been declared in a bellwether transvaginal mesh case. While the need to restart the trial caused a delay in the resolution of this important case, WOWK TV now reports that the claim was resolved in the plaintiff's favor.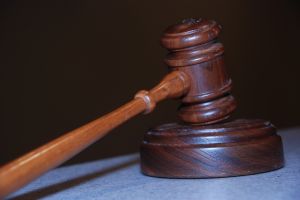 The case involved a Georgia woman who filed a lawsuit against C.R. Bard Inc., the manufacturer of the Avaulta Plus Posterior BioSynthetic Support system. The transvaginal mesh system was implanted in the plaintiff in an effort to treat pelvic organ prolapse, a condition that causes the organs in the pelvic area to intrude on the vaginal wall. Unfortunately, C.R. Bard's transvaginal mesh product failed to work as promised and caused serious harm to the injured Georgia woman.
As a result of the complications she experienced, the victim alleged that the company was negligent, that there was a design and manufacturing defect, that the company failed to provide adequate warning of the risks, and that both express and implied warranties were violated.
Transvaginal Mesh Case Resolved for Plaintiff
The Georgia woman taking action against C.R. Bard indicated that she had been seriously harmed as a direct result of problems with the mesh product. She alleged that she had suffered pain and permanent injury as well as developed a substantial physical deformity because of the mesh. Because of her injuries, she reportedly required multiple revisions surgeries.
The case brought by the plaintiff was one of more than 20,000 similar cases pending throughout the United States. Like the other cases, it was consolidated in a multi-district litigation, which means that one judge is able to hear multiple cases that are grouped together because plaintiffs were injured by a similar defective or dangerous product. The case was not a class action because each individual plaintiff maintains his or her own claim and seeks compensation for his or her own specific losses. It was, however, a "bellwether" case because its outcome could have an impact on future settlement or litigation.
The outcome of the case was thus important to the thousands of patients who are waiting to have their own day in court to hold manufacturers of transvaginal mesh responsible. Fortunately for those plaintiffs, the first bellwether trial had a positive outcome for the plaintiff. In fact, the jury awarded the plaintiff $250,000 in compensatory damages and another $1.75 million in punitive damages.
While this case does not guarantee that future plaintiffs making a claim will necessarily get the same outcome or similar results, it does bode well for injured victims.
Companies facing millions of dollars in compensatory and punitive damages may be eager to make a settlement offer with injured victims to try to limit the company's potential exposure to losses in a lawsuit. While injured victims can benefit from this, it is also important for victims to understand what a fair settlement offer is and to ensure that they don't accept less than they deserve.

If you or a loved one was injured by transvaginal mesh, call Jeffrey Glassman Injury Lawyers for a free and confidential appointment — (617) 777-7777.
More Blog Entries:
Bellwether Transvaginal Mesh Trial Underway Following Previous Mistrial, Boston personal Injury Attorney Blog, August 20, 2013.