According to a recent news article from ABC News 40 Springfield, at least 55 people were hurt when an Amtrak passenger train was involved in a crash with a tractor-trailer. At least one victim suffered a serious personal injury.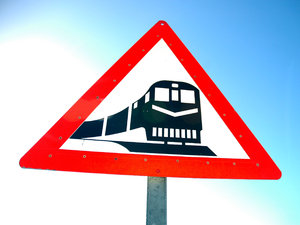 North Carolina state police say a tractor-trailer driver was attempting to make a difficult left turn, when he got his truck stuck on the railroad tracks. Another witness said truck driver was actually attempting to make a right turn when he got stuck on the tracks.
In addition to the discrepancy as to exact course of events leading to this serious accident, there is dispute as to the number of people injured. State agency representatives said 54 people were transported to local hospitals with injuries, which were not life threatening, and one passenger was rushed to a level one trauma center with serious life-threatening injuries. Meanwhile, Federal Railroad Administration officials claim there were 62 total injuries.
The investigation is still ongoing, but it is believed the driver, who wasn't injured, was able to jump out of his truck before the train made impact with it. After it collided with the truck, the locomotive derailed and fell over it its side, along with the first two cars of the train. The first car to derail was a baggage car, and the second was a passenger car. There were 173 other passengers on the train who were not injured.
Amtrak arranged for coach buses to take them to Richmond, Virginia.

In the Commonwealth of Massachusetts, thousands of riders travel each day on commuter trains operated by the Massachusetts Bay Transportation Authority (MBTA), Amtrak regional trains, as well as local buses, subways and trolley cars often referred to as "the T." Additionally, there are numerous freight trains, which travel through the greater Boston area in close proximity to cars and pedestrians.
If you have been involved in a serious accident involving a train, trolley or other public transportation vehicle, you should speak with an experienced Boston railroad accident lawyer as soon as possible. These cases are treated differently than many standard personal injury cases, due to sovereign immunities of governmental agencies and federal law, which may govern railroad accidents.
One of the most important things you can if you involved in a train accident is make sure you report your injuries to responding authorities immediately. Even if you may not think your injury is serious enough to warrant being taken to a hospital, it is best to be on the safe side. Many head, neck, and back injuries, do not become fully apparent until days after the accident. Seeking prompt treatment will not only help greatly with your medical issues, but it will also create a record you were injured in a particular accident.
Even if liability is not at issue in a particular accident, insurance companies will typically try to claim you were not injured in the accident in question. In other words, they will claim, since you did not report your accident immediately, your pain and suffering was not a result of their client's negligence.
For this same reason, you should never decline medical attention when first responders offer to treat you or take you to a hospital.
Call Jeffrey Glassman Injury Lawyers for a free and confidential appointment — (617) 777-7777.
Additional Resources:
Officials: 55 Passengers Injured in Truck-Train Collision, March 9, 2015, News 40 Springfield
More Blog Entries:

Woman Dead for Days after Massachusetts Swimming Pool Drowning, Boston Personal Injury Attorney Blog, July 11, 2011