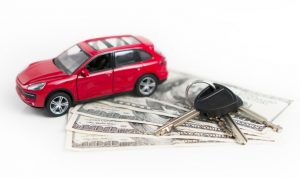 Many people who are injured in Massachusetts car accidents find that medical bills can start racking up quickly.  When this happens, victims begin looking to their insurers for help in offsetting these costs.  While having health insurance will certainly help matters, health insurance can also have high copays and deductibles, making it financially impossible for victims to receive adequate healthcare following a crash. For an injured victim, having Medpay coverage can be invaluable during these times.
Medical Bills After an Accident
In our state, each driver is required to carry at least $8,000.00 in Personal Injury Protection (PIP) coverage.  PIP coverage is initially triggered following an accident and pays up to $2,000.00 in medical bills for treatment of accident-related injuries.  As you might guess, $2,000.00 goes quickly when you are seriously hurt.  After the initial limit is exhausted, your healthcare provider becomes responsible for the remaining bills.