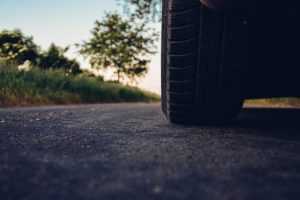 Pelham, MA –  Police in Pelham responded to a second pedestrian crash within a few hours on Thursday morning.   The first incident, which we previously reported on, involved a 71 year old woman.  In this incident, a 62 year old woman was hurt.
At around 8:00 am on Thursday, the woman was driving along Bridge Street when her car swerved off the road and into a tree.  The woman was out of her vehicle when another vehicle driven by a 31 year old man was passing through the area.  The man told police that he was temporarily blinded by sunlight.  Once he regained his vision, he realized that he was about to hit the woman, who was walking in the roadway.   Although he swerved to avoid a collision, he struck the woman, knocking her to the ground.
The driver immediately left his vehicle to check on the woman.  Police and rescue units responded while he remained on scene and cooperated with authorities.  The woman was transported to a local hospital with a leg injury, but her injuries do not appear life-threatening at this time.  Police are still investigating the crash but have ruled out speed and alcohol as factors.  No word on whether any charges are expected.