At 5 pm on Thursday, April 12, 2018, an elderly man almost lost his life when he collided with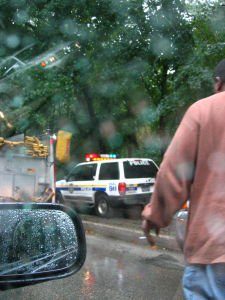 the highway medium. His vehicle continued onto the breakdown lane before coming to a stop on the bridge above a railroad crossing. The elderly man drove off the I-495 in Raynham and his vehicle ended up perched off the bridge nearly falling onto the railroad crossing.
Firemen were called to the scene to remove the man from his vehicle before it toppled over and avoid a 30 foot fall. The fireman secured the SUV and safely removed the man. Witnesses observed that the man had been using an oxygen support device while driving. He was driven to Brockton's Good Samaritan Medical Center.