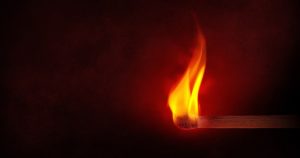 On May 3, fire officials are still investigating a large fire that injured two firefighters and displaced over dozen people. The fire happened at a three-story apartment building Chelsea, Massachusetts on Wednesday.
The fire started at around 3:30 in the afternoon at 10 John Street and spread quickly.
Footage from the air showed flames and smoke were pouring from the roof.