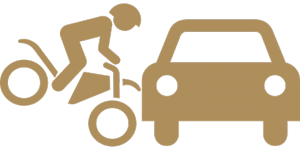 Bicycle accidents can be very devastating. Bicyclists are not protected by a vehicle, and collision with a car can cause severe injuries. Cyclists are responsible to follow traffic laws and remain aware, and vehicle drivers are responsible to share the road with bicyclists and look out for them. It is important to remember that these accidents can be serious.
On June 1, a bicyclist was struck by a vehicle in the Chinatown neighborhood. The incident was reported to police in Boston around 1 in the morning, and first responders were dispatched to the scene.
Upon arrival, they found that the 60-year-old bicyclist had suffered from injuries. This individual was transferred to the hospital, but their injuries do not appear to be life-threatening. The vehicle involved remained at the scene on Washington Street and Kneeland Street. No further details were reported.