One of the more complex types of Boston personal injury litigation is medical malpractice.  It occurs any time we go to the doctor as a serious illness could be misdiagnosed leading to serious personal injury or even death.  However, many medical malpractice cases result from incidents that occur in a hospital setting.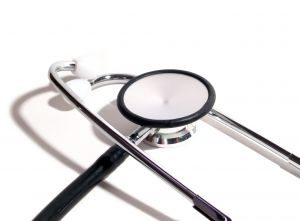 What people may not realize is that when we seek treatment at a hospital, we are in fact trusting our care to many different people – some of whom we may never see – and that there is ample opportunity for circumstances to go horribly wrong. Health care providers frequently found liable for medical malpractice are those who assist women in childbirth. In fact, one Medscape survey in 2015 noted that 85 percent of OB/GYN physicians will be sued for medical malpractice at some point in their careers.
That same survey indicated the most common reasons OB/GYNs are sued are because of:
Patient suffering abnormal injury;
Failure to diagnose;
Failure to treat;
Poor documentation of patient instruction/ education;
Improperly obtaining/ lack of informed consent;
Failure to follow safety procedures;
Medication errors.
These mistakes can occur during pregnancy, or at some point during labor or in the course of delivery. The impact of a medical mistake on the mother and child can be devastating and lifelong. However, the amount of time you have to file a claim is not infinite. The statute of limitations limits the amount of time you have to assert a claim.