Springfield police shut down Bradley Road early this morning due to a car accident. The vehicle hit a pole in the middle of the night. The road was closed for hours.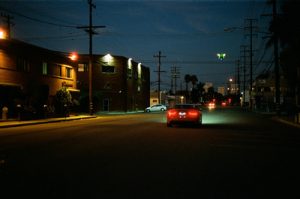 According to Springfield Police Sgt. Piemonte the collision occurred around 4 a.m.
There were no injuries reported and the driver was the only one on the vehicle. There was extensive damage to the pole, such that an Eversource crew was dispatched to begin repairs.
Bradley Road re-opened around 3 p.m. The Springfield Police Department is still undergoing a review of the accident to determine the cause.
Nighttime Car Accidents
Traffic accident death rate are three times higher in the evening and middle of the night that during daylight hours. Approximately 40,000 motorists are killed in car collision annually in this country, and nearly half of those resulting in death happened at night. This is even the case, where there is significantly less traffic at night.
While weather, poor road conditions, and other factors can make driving unsafe at times, driving in the evening an activity many motorist engage in often. However, even the most well-traveled roads can look different in the dark, which makes it difficult to see other motorist, pedestrians, and animals.
If you were injured in a car accident at night, and you believe it was caused by the negligence of another motorist, then contact the attorneys at the Jeffrey Glassman Injury Lawyers to handle your case. We have decades of experience assisting car accident victims, which has resulted in many successful awards for our clients.
Note for readers: Information provided in this post is gathered from secondary sources and not independently confirmed for accuracy. Please bring to our attention any inaccuracies that may be included so they may be corrected, or information removed as requested.
DISCLAIMER: Information provided in this post is not intended to be used as legal or medical advice, nor disrespect the victims or families in any way.  We are providing this post for general information on everyday tragedies and presented in a manner to protect and honor the victims and their families.  Minor differences can change the outcome of cases, based on jurisdictional laws.  The information provided in this post should not be relied upon as legal or medical advice.  We suggest seeking assistance from legal or medical professionals for your personal circumstance, when necessary.