A Boston motorcycle accident on Sunday sent a 46-year-old man to the hospital with life-threatening head injuries, the MetroWest Daily News reported.
Sunday's accident occurred shortly after 11:30 p.m. on Grove Street in Framingham. The victim was flown by rescue helicopter to Brigham & Women's Hospital in Boston. The investigation continues and details of the accident were not available.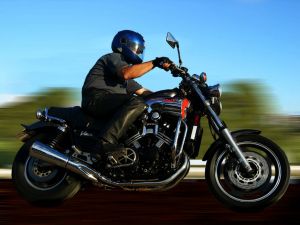 Spring is a dangerous time for Massachusetts motorcycle accidents. As new riders take to the roads and veteran riders gear up for the spring and summer riding season, motorists need to remain vigilant for the presence of motorcycles on the road.
While the overall number of traffic accidents has declined nationwide, the number of serious and fatal motorcycle accidents has increased each year for more than a decade as the popularity of motorcycle riding has skyrocketed. In 1998, a total of 3.8 million motorcycles were registered and 2,294 fatal accidents were reported. In 2007, a total of 7.1 million motorcycles were registered nationwide and 5,174 riding deaths were reported on the nation's roads.
The National Highway Traffic Safety Administration reports that 5,178 riders were killed and nearly 100,000 seriously injured in motorcycle accidents in 2008. The government will release statistics for last year in the coming weeks.
In Massachusetts, 41 riders were killed in motorcycle accidents in 2008.
There are steps you can take to help prevent a motorcycle accident. Based on advice from the Motorcycle Safety Foundation, here are 10 things every motorists should know about motorcycles:
1) Motorcycles are much harder to spot than other vehicles on the road. Motorists should take special care in looking for motorcycles, especially at intersections.
2) A motorcycle's small size makes distance and speed difficult to judge. Predict a motorcycle is closer than it looks and, when in doubt, wait for it to pass before proceeding.
3) Motorcycles are easily hidden in a vehicle's blind spot, or masked by poles, parked cars or other roadway obstructions. Take time to check thoroughly whenever changing lanes or proceeding through an intersection or into a roadway.
4) Don't assume all motorcycles are speed demons. Their size often makes them appear to be moving faster that is usually the case.
5) Motorcycles frequently slow down by easing off the throttle, so brake lights are not a good indicator of a slowing bike. Allow more following distance and predict a bike will slow without warning.
6) Turn signals on motorcycles usually do not shut off on their own. Some riders, especially new riders, sometimes forget to shut them off. Make sure of a motorcycle's intentions before proceeding and do not rely on signals as a solid indication.
7) Motorcyclists often adjust position within a lane, to see more clearly, to avoid debris, or to negate wind or other hazards. A motorcycle is entitled to its own lane; don't crowd them.
8) The ability to maneuver quickly is one of a motorcycle's best characteristics. However, don't expect a motorcyclist to always be able to dodge out of the way.
9) Motorcycles require about the same stopping distance as other vehicles. Slippery pavement or other hazards can also make stopping more difficult. Allow more distance when following a motorcycle and don't expect them to be able to stop on a dime.
10) Think of a motorcycle in motion as a person; they are just as vulnerable.