Like most states, speeding is a common denominator for Boston car accidents and traffic accidents elsewhere in Massachusetts. Speed limits are established for the safety of drivers but the warning signs posting the speed are often ignored. Drivers need to accept the responsibilities of following the law and the speed limit signs that are posted on the state's highways and byways this holiday season.
In 2009, the National Highway Traffic Safety Administration reported a total of 9,478 fatal crashes as a result of speeding. Massachusetts was responsible for 68 of the fatal crashes where speeding was involved. In the United States, one third of traffic fatalities in 2009 were a result of a speed-related crash. Massachusetts had a total of 76 of those fatalities.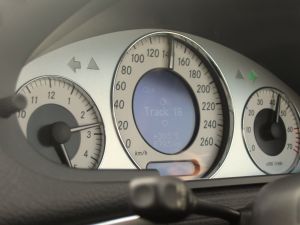 According the NHTSA, Suffolk County had a total of 4 fatalities for crashes involving speed in 2009. This was a new low over the last 5 years and substantially lower than the 12 fatalities reported in 2007. Of course, heavy traffic plays a role. And the issue is chronically under-reported when factors like speed too fast for traffic conditions, tailgating and other related causes are taken into account.
Suffolk County has had a significant decrease over the last 5 years in fatalities per 100,000 people killed in speed related crashes. In 2005 there were 1.83 fatalities per 100,000 people where as in 2009 there were only .53 speed related fatalities per 100,000 people. In fact, Suffolk County had the lowest fatality rate per 100,000 people in 2009, with the exception of Franklin and Nantucket counties where no fatalities were recorded for that year.
Speeding is detrimental to driving for a couple of reasons. Speeding makes it difficult to control your vehicle around sharp corners or S curves. It is also much more difficult to stop your vehicle quickly. The higher the velocity of speed, the farther you travel when slamming on the brakes to avoid something in the road like an animal, another vehicle, or worse yet a pedestrian.
Speed also exponentially increases the seriousness of a resulting crash.
Safe driving tips for Massachusetts drivers include:
-Stay within 5-10mph of the cars driving on the roadway with you.
-Refrain from driving in the fast lane when you have the chance to move over into the next lane.
-If your vehicle has cruise control, set it to a speed that is appropriate with the traffic flow.
-If you tend to drive at a pace slower the speed limit, stay in the far right lane.
-Don't swiftly change lanes or cutting off other drivers to get out of the way
If you or a loved one has been injured in a Boston car accident contact Jeffrey Glassman Injury Lawyers for experienced representation. For a free consultation call 877-617-5333 today.