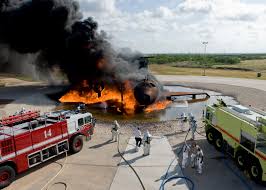 In shocking news out of Andover this afternoon, two people suffered serious injuries in a propane gas tank explosion.  The explosion took place around 4:00 pm at a Mobil gas station on Osgood Street.  Rescue and emergency officials quickly arrived on scene after receiving calls regarding the blast.  The injured victims sustained severe injuries and had to be airlifted to local hospitals.  There was no further update on their condition.
The Occupational Health and Safety Administration currently has officials on site working to determine the cause of the blast.  The gas station will remain closed while investigators continue to work on site.  There is no word on when the store will re-open for business.  The victims of the explosion were not immediately identified.
Massachusetts Personal Injury
When you think of personal injury, you typically think of car accidents.  While many personal injury claims involve car crashes, personal injury can encompass a variety of other claims.
In a premises liability case, the owner or renter of property has a legal duty to maintain that property in a reasonably safe condition, free of defects.  If the person in possession of the property knows or reasonably should know that a dangerous condition exists on the property, they have a duty to warn invited guests of the condition and/or take reasonable steps to mitigate or eliminate the condition.  Failure to take these steps could result in liability for any injuries sustained to guests of the property.
Another type of personal injury law is product liability.  The manufacturer of a product also has a legal duty to ensure that their products are safe for their intended use.  Where the manufacturer knows or should know of a product defect and fails to remedy the defect they may be responsible for injuries sustained by users of the product.
At this time, the results of any potential investigation will tell us more about what legal theories the injured victims may have available to them.  However, it does appear that some entity will be legally responsible for these serious injuries.
At the Law Offices of Jeffrey S. Glassman, we have experience in all types of personal injury cases, including product liability and premises liability.  If you have been injured by a defective product, experienced a slip and fall or other similar incident, please give us a call at 617-367-2900.  We offer free consultations to all potential clients.  Our staff is standing by ready to assist you.
Note for readers: Information provided in this post is gathered from secondary sources and not independently confirmed for accuracy. Please bring to our attention any inaccuracies that may be included so they may be corrected, or information removed as requested.
DISCLAIMER: Information provided in this post is not intended to be used as legal or medical advice, nor disrespect the victims or families in any way.  We are providing this post for general information on everyday tragedies and presented in a manner to protect and honor the victims and their families. Minor differences can change the outcome of cases, based on jurisdictional laws.  The information provided in this post should not be relied upon as legal or medical advice. We suggest seeking assistance from legal or medical professionals for your personal circumstance, when necessary.