By the year 2030, Smart Motorist reports, the number of drivers aged 70 and older is expected to triple in the United States. And, like it or not, with advanced age comes some degree of diminished capacity. Hearing loss. Vision loss. Slower response times.
As our Boston personal injury lawyers noted in an earlier post to our Boston Car Accident Lawyer blog, knowing when and how to discuss curbing a loved elder's driving habits is a challenge every family must face.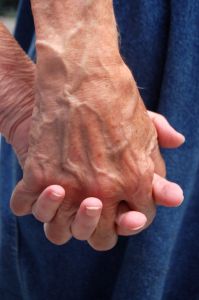 Analysis of national traffic crash data suggests that serious and fatal car accidents linked to older drivers often share a handful of common contributing factors. Older drivers, for example, are far more likely to be involved in multi-vehicle and fatal car accidents than any other age group on the road. They lane drift. And they are prone to episodes of poor judgment when making left-hand turns.
The National Highway Traffic Safety Administration reports that in 2008, older drivers made up 8 percent of all motorists injured in car accidents, and 15 percent of all traffic fatalities nationwide. The Centers for Disease Control estimates that 500 older drivers are injured each day in car accidents.
In Massachusetts, there were 442 fatal car accidents in 2008, of them 53 – or 12 percent – involved drivers aged 65 and older.
NHTSA findings determined that older, predominantly male, drivers were more likely to be involved in weekday, daytime, crashes involving at least one other vehicle than all other motorists. In general, older drivers were far less likely to be intoxicated and far more likely to be wearing a seat belt.
With all that said, over the last decade the fatality rate for older drivers (aged 65 to 84) has steadily dropped. But, experts say safer vehicles, more sophisticated traffic engineering, the overall better general health of older drivers and better emergency medical care each have significantly contributed to the decline, the New York Times reports.
The AAA Foundation offers families a few indicators to look for to determine when having a driving safety conversation is appropriate.
A few questionable 'behind-the-wheel' behaviors include:
~ Does the driver have trouble using the gas or brake?
~ Does the driver physically turn and look in blind spots (or do they just scan the mirrors) before changing lanes?
~ Does the driver appear to have difficulty navigating intersections or busy streets or merging?
~ Does the driver ignore (fail to notice) traffic signals and signs?
~ Does the driver weave or straddle traffic lanes?

The Massachusetts car accident lawyers at Jeffrey Glassman Injury Lawyers, LLC know that being involved in a serious or fatal Massachusetts traffic accident can be among the most trying experiences of a lifetime. If you or someone you love has been injured or killed in a Boston car accident, call us at 1.877.617.5333 or email us to schedule a free initial consultation.