It was the stuff of nightmares, the Boston Herald reports. It was suppertime in South Yarmouth when a 67-year-old woman burst through the front door of her home, her body engulfed in flames. She was screaming. Four strangers, hearing the commotion, rushed to the scene and attempted to aid the burning woman, who was later pronounced dead at the scene.
Investigators believe the woman attempted to extinguish a pan fire using water and the splash-back caught her clothes on fire.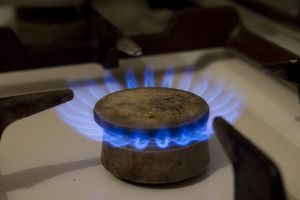 As our Boston injury attorneys and Boston premises liability lawyers have noted in a prior post to our Boston Personal Injury Attorney blog, whether you are a homeowner or a landlord, fire safety and liability beings at home.
To help keep your family safe, be sure to install and maintain smoke and carbon monoxide detectors and keep a working fire extinguisher within easy reach of any heating or cooking source.
In 2009, state fire officials responded to 28,595 Massachusetts fires that injured 460 fire service workers, the Massachusetts Department of Fire Safety reports. Of those, 1,184 were reported arsons. While the number of serious and fatal fires dropped 5 percent when compared to 2008 stats, the number of actual fire-related fatalities dropped by 27 percent. In 2008, fire claimed 49 "civilian" victims.
With that said, in 2009, Massachusetts structure and car fires still claimed 36 lives, left 332 injured and cost $183 million in property damage.
The MDFS reports that structure fires alone were responsible for 30 deaths and 290 injuries and that car fires killed 5 and injured 14. Forty-seven percent of fire-related fatal victims were men, 39 percent were women, and 14 percent were children. Almost half of all fatal fire victims were over the age of 65.
At 30 percent, smoking remains the leading cause of residential Massachusetts fires and fire-linked deaths. Electrical fires were tied to 27 percent of house fires; cooking linked to 13 percent.
The Yarmouth Fire Department reports that across the country, fire department responded to 146,400 house fires linked to cooking equipment in 2005. Cooking fires claimed 480 lives, injured nearly 4,700, and caused more than $875 million in property damage.
In response to the fatal Yarmouth kitchen fire last week YFD suggests residents review the following cooking safety tips:
~ Stay close to your heating source when you are cooking. If you can't see the stove or grill, either turn it off before walking away, or designate another adult to take your place.
~ Keep flammable items – potholders, shirtsleeves, plastic bags, etc. – away from a working stovetop or grill surface. Avoid wearing loose-fitting clothes when working around open flame, hot surfaces or liquids.
~ Implement a 3-ft. "no kid" zone around any area where hot food or drink is prepared, served or stored.
~ Never use water to extinguish a grease fire. Water will cause grease to splatter and disperse the flames. If the fire is small, you can use a pan lid to smother the flames. But don't kid yourself: if you have any doubt in your ability to put out a stove or grill fire, get away, stay away, and call 911.

The Boston personal injury attorneys at Jeffrey Glassman Injury Lawyers, LLC, have more than 18 years experience handling serious and fatal Massachusetts traffic and personal injury accident cases. Talking with an experienced attorney if you have been injured can help you better understand your rights. To schedule a free initial consultation, contact us online or call our offices at (617) 777-7777.